Image
Aegean Coast Climate Network; Looking for new term members from Aydın, Balıkesir, Çanakkale, Denizli, İzmir, Manisa and Muğla. Application Deadline: June 25, 2021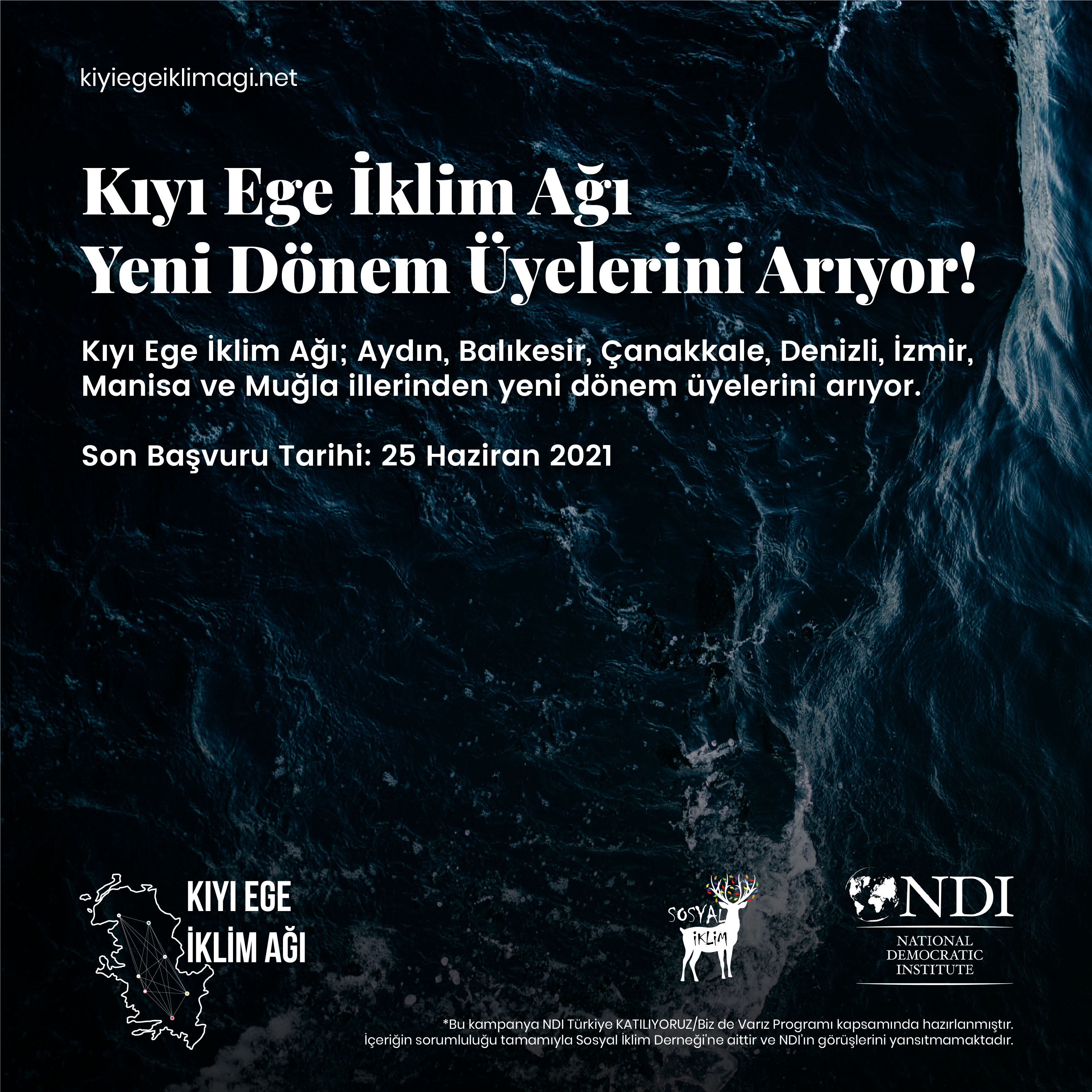 We observe that the pandemic conditions we have been in for more than a year increase the existing inequalities even more, that even during the periods when the whole world is in quarantine, a permanent improvement in global emissions cannot be achieved and the climate crisis has reached an unavoidable level. Although we think that we are faced with a pessimistic picture at first glance, it is in our hands to change this picture.
In the Aegean Coast, with the Aegean Coast Climate Network; collaboration with individuals, academics, and local governments is developed within the scope of correct fishing in cities affected by climate events, not polluting the sea, protecting ecosystems around the sea, eliminating existing pollution and evaluating environmental policies in this area. If you would like to contribute to the fight against climate change, our member recruitments are corporate and individual; It is open to applications from the provinces of Aydın, Balıkesir, Çanakkale, Denizli, İzmir, Manisa and Muğla. Members, Action for the Aegean Coast Climate Network, which will take place between June and August! After the project, it will start to work for network purposes.
"Action for the Coastal Aegean Climate Network! Project" carried out by the Social Climate Association, which is the secretariat of the network, with the in-kind support of the National Democratic Institute (NDI Turkey); aims to have municipalities in the network to develop their strategic plans in climate network through creating a mechanism which enables CSOs, academicians, and activists to participate and to prepare activity reports for existing strategies where all actors of the city can participate. In the project, which plans to activate the fight against the climate crisis in 7 provinces, besides field visits, online meetings will be held via Zoom. In this project, which aims to work together with local actors, the visibility of the outputs will be increased with the digital campaign.
For application, we kindly ask you to fill out the form in the link completely until June 25, 2021, 23:59.
Click to access the application form.
For detailed information: [email protected]