Image
Hrant Dink Foundation organizes an online panel to discuss the basic approaches in civil society, the boundaries and responsibilities of civil society, its organization around different identities, the changing faces of the civil sphere, the perception of civil society in Turkey, the internal dynamics of philanthropy and civil society organizations with the participation of the civil society professionals, academics, experts and human rights activists from Turkey and abroad.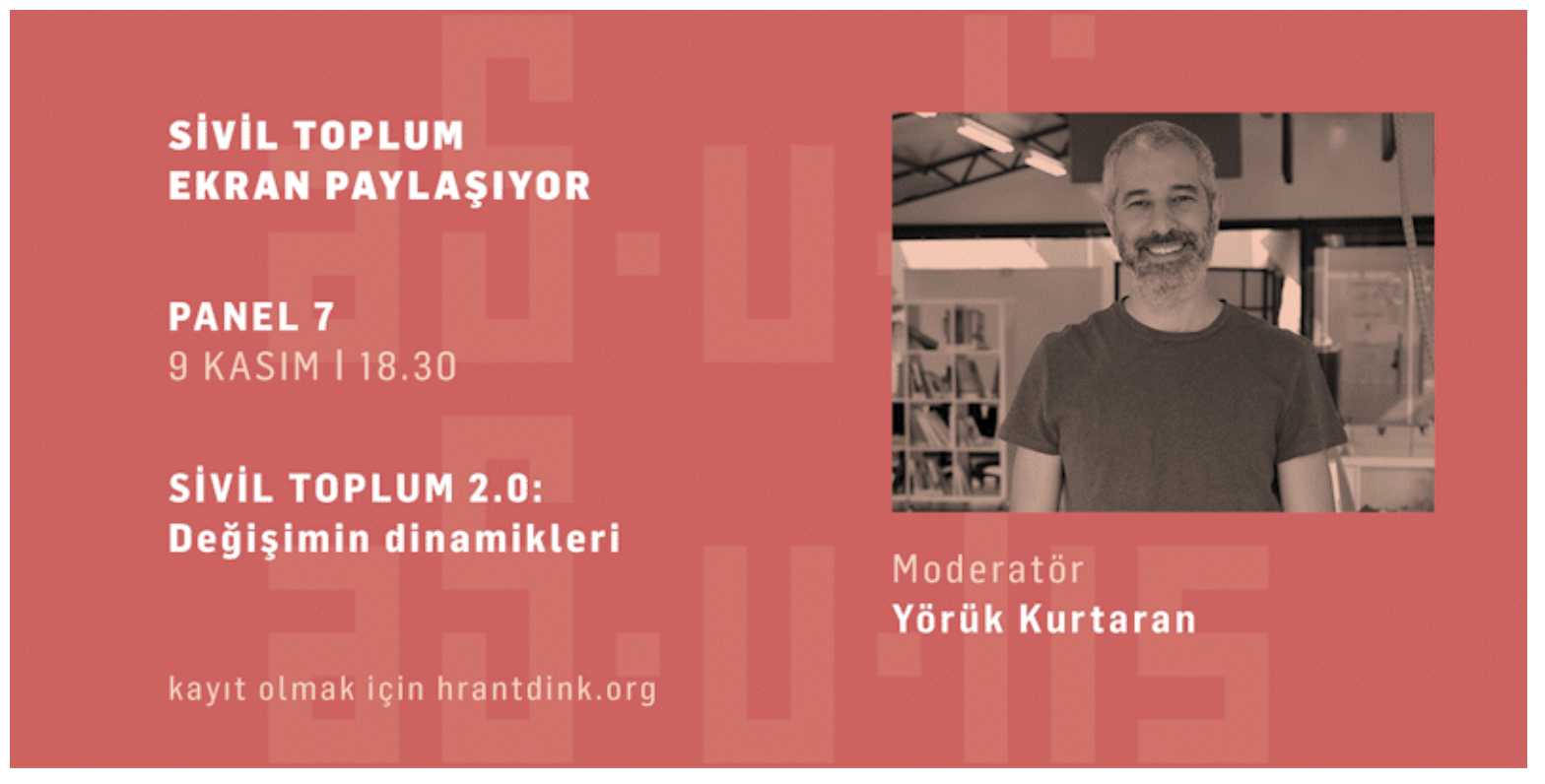 Throughout the Civil Society Screen Sharing panel series, simultaneous translation will be provided in Turkish, English, and Eastern Armenian at all panels.
Panels will be broadcast live on the Foundation's YouTube, Facebook and Twitter accounts.
You can fill out  the registration form to take an active part in the panels to be held over Zoom, ask questions to the participants and participate in side events. For more detailed information about the program, you can check the foundation's web site.