Image
As the Alternative Media and Communication Association, which carries out journalism activities on issues such as climate, ecology, social justice, gender, human rights, and democracy and contributes to the broadcasting of alternative media outlets such as Green Newspaper, we are looking for a project coordinator with the following qualifications.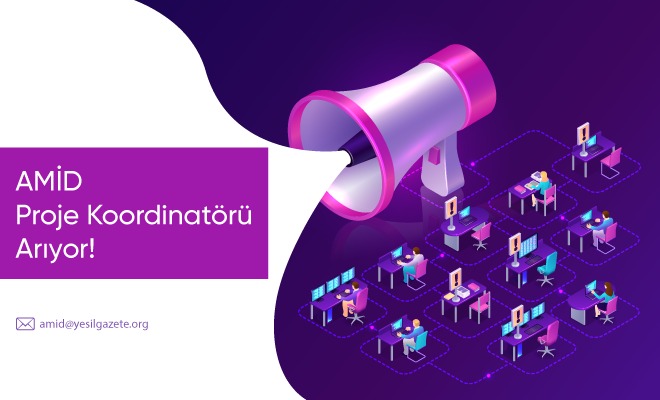 Skill and Experience
Graduated from a University
At least 2 years of project coordinator experience
Having experience of working in civil society on climate, ecology, democracy, human rights, gender, and social justice issues,
Speaks English at a level to be able to make corporate correspondence and create content, to express himself clearly and fluently in meetings,
Preferably with media and communication experience
Proficient in the use of basic computer programs (Word, Excel, Powerpoint); Able to use text, spreadsheet, and presentation programs of Open Office, Google or Microsoft,
Has the ability to work as a team, carry out joint work, and work independently by taking initiative when necessary.
The position is a full-time position, 5 days a week (40 hours).
Duties expected to be performed within the scope of the position are:
To ensure the planning and control of project activities, to follow the project calendar,
To ensure that the procurement, tender, procurement, and payments within the scope of the project are made, documented, and reported under the procedures,
Keeping and filing the records of the project,
Ensuring communication with contract partners,
To ensure that all kinds of organizations and activities related to project implementations are prepared and carried out in accordance with the procedure,
Prepare final and interim financial and narrative reports; Perform financial control in accordance with the budget and making financial reporting in accordance with the terms of the contract,
Maintaining internal and external communication about the project
To follow the project budget, to manage the finance and accounting works,
Managing human resources related to the project,
Creating work schedules of project actions and activities
To determine the necessary works to achieve the goals of the project and to ensure that it is implemented together with the team,
To collect data on the progress of the project and to draw the evaluation results.
For the application:
Your resume,
One reference (name, institution, e-mail address, and phone number of the person to be referred) and,
You can send an e-mail with your letter of intent to 

[email protected]

.
Deadline: November  22, 2021.