Image
STOK set out with the motto "since we want change, we must be stronger". We want to change our country, we even want to change the world; we want to change society, but not the climate; we want to live in a more benevolent universe, by creating more beauty, by participating more in the decision-making processes that determine our direction. Therefore, we need an organized society, a strong civil society.
STOK is an answer produced by STGM, which sees itself as a part of this need. A response that acts as a need to read, learn, think, communicate, enhance skills and change behavior in order to become stronger. Of course, it's just one of the thousands of answers we need.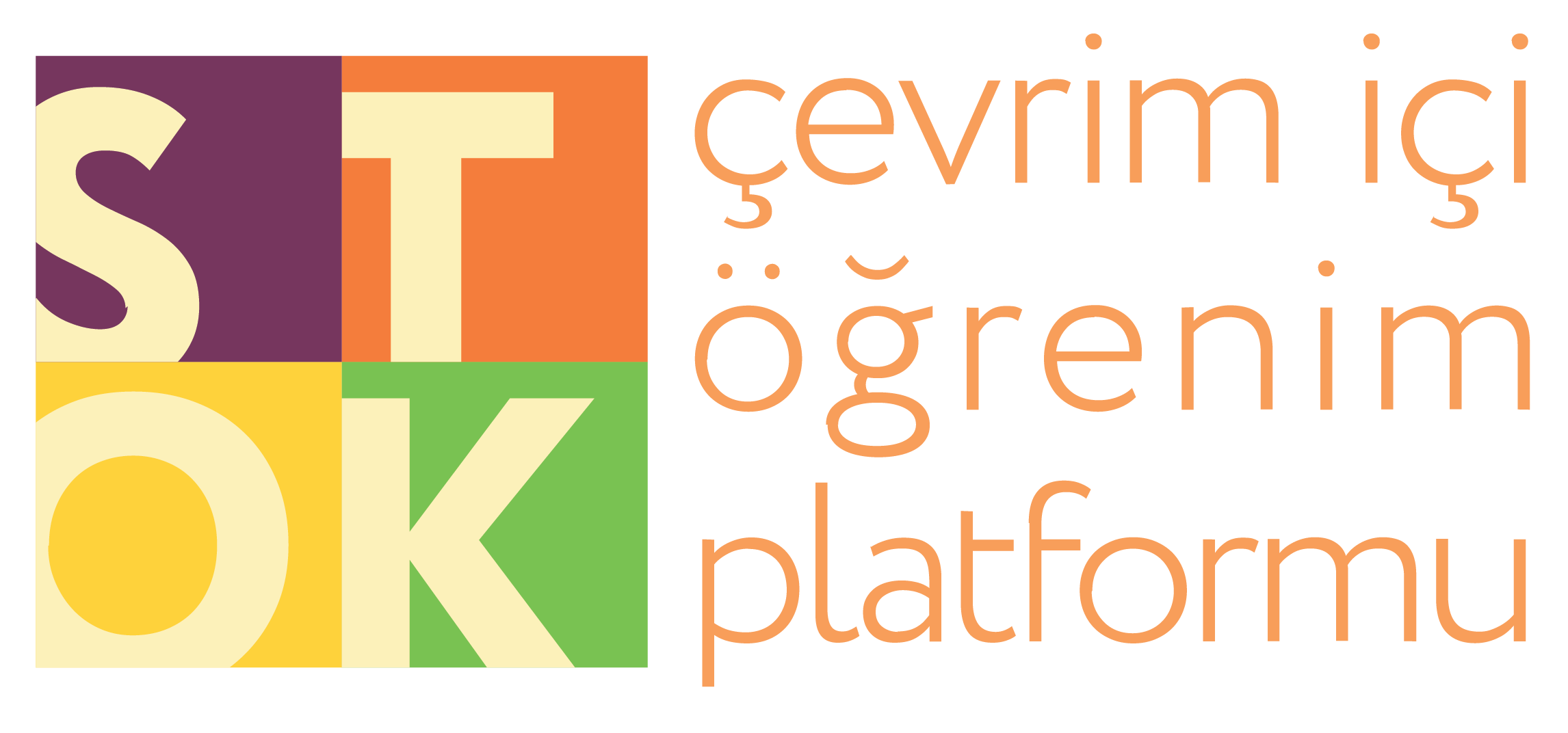 STOK is an online learning platform developed for non-governmental organizations in Turkey. The courses in STOK are based on the self-learning method. They are designed for the members of non-governmental organizations, their employees, volunteers, supporters, followers, activists, and indeed for all enthusiasts who want to improve themselves.
We have designed the contents of STOK based on the experiences STGM has gained during its relations with you in the last two decades in civil society. These experiences stem from more than 400 trainings on dozens of subjects, meeting with more than 7500 organizations, thousands of questions, answers, discussions and acquaintances.
However, STOK is the product of today's needs. The main question that guided both the team that designed STOK and our experts who provided the content was the need of an individual or an organization at this moment in Turkey.
For this reason, there are so many educational materials prepared on many topics like the historical development of civil society in our country and in the world, the foundations of organization, planning to implementation, advocacy to active participation. Each training consists of 4 consecutive trainings. You can choose the topic that you think is most suitable for you and register easily.
For now, after registration you can access three groups of courses. We approach each group of course as a small class. We have 4 trainings under each course and between 4 and 7 sessions in each training. We tried to explain the topics using videos, texts and audio files. We thought you might like to do some small exercises between topics. Of course, we have listed easily accessible reference resources for every participant who wants to deepen their knowledge.
We have designed the topics in a flow in the courses at STOK, but for sure you can start with the topic you want. The important thing is to finish all the trainings in a course. At the end of each training you complete, you will receive a "Completion Badge". You will have completed a course when you collect 4 badges.
Thanks to these badges you collect, you will receive a "Certificate of Participation" issued in your name. These participation certificates will enable you to participate in the live discussion sessions we will organize online in the coming days, and to apply for the face-to-face trainings we will organize next year.
If you would like to take a look at the Online Learning Experience areas that make up STOK, here are our five courses, the first three of which are currently live:
100-Everyone needs back-up courses: We aimed to introduce the field of civil society, to get to know the basic concepts and discussions in our field, to introduce the approaches and basic skills which we can define the change we want to create in this field.
200-Plan-lover organisations courses: We aimed to develop your knowledge and skills in designing, planning, strategy development and management so that you can move forward with effective and sustainable change.
300-Digital-lover organisations courses: We aimed to develop your skills in line with basic concepts so that you can carry out campaigns, advocacy and fundraising activities using digital tools in harmony with the digital world.
400-Scale-up organisations courses: We aimed to share basic knowledge and approaches on theory of change, resource development, human resource management and technology planning that you will need as you transform yourself into a resource. 
500-Policy-prone organisations trainings: We aimed to develop your participation and advocacy skills at different levels to get you one step closer to the change you want to create.
Capacity Building Center Project for Civil Society
STOK developed it within the Capacity Building Center Project for Civil Society supported by the European Union within the scope of the Civil Society Instrument (CSF). We are carrying out this project together with the Human Resource Development Foundation (IKGV), the International Children's Center (ICC), and the Gender Equality Monitoring Association (CEID).
Human Resource Development Foundation- IKGV: The foundation was established in 1988 and implements programs to empower women, asylum seekers, refugees, and more recently victims of human trafficking.
International Children's Center (ICC): Established in Ankara in 1999, ICC has the authority to be a catalyst and pioneer in health promotion, operational research, and national capacity building.
Association for Gender Equality Monitoring (CEID): CEID is a specialist organization focused on Indicative Gender Monitoring. CEID has produced gender monitoring frameworks in 14 key areas.