Image
On Saturday, July 3, at 20:30, the documentary films that were blocked, censored at festivals, and films whose directors are sued, are talking with the producers and audience. Elif Ergezen will be the moderator of the forum, which was prepared in cooperation with the Susma Platform and Documentarist. You can watch the movies from the links below.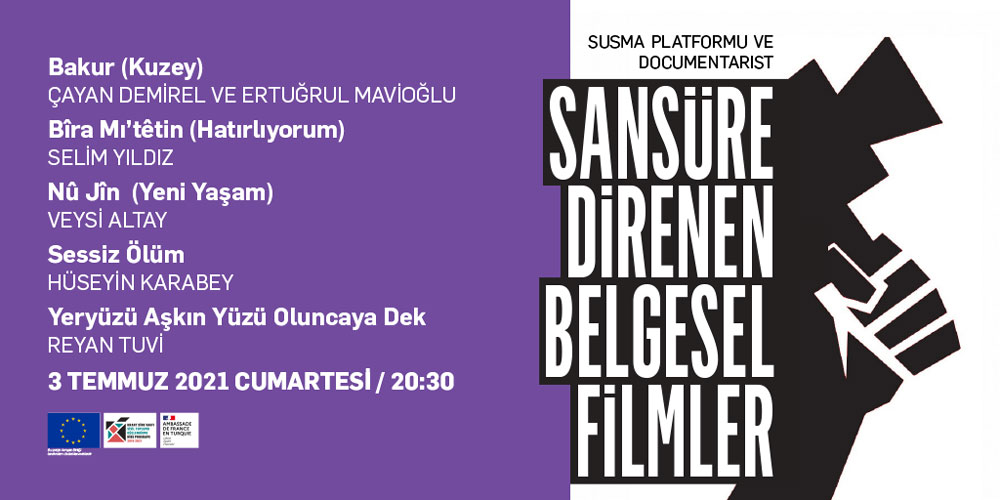 You can visit the Susma platform website to watch the documentaries.
Click on the link for Zoom Registration for the Forum.