Image
The European Green Deal is a new growth strategy that aims to transform the EU by 2050 into a fair and prosperous society with no net greenhouse gas emissions and a modern, resource-efficient, and competitive economy, where economic growth is decoupled from resource use.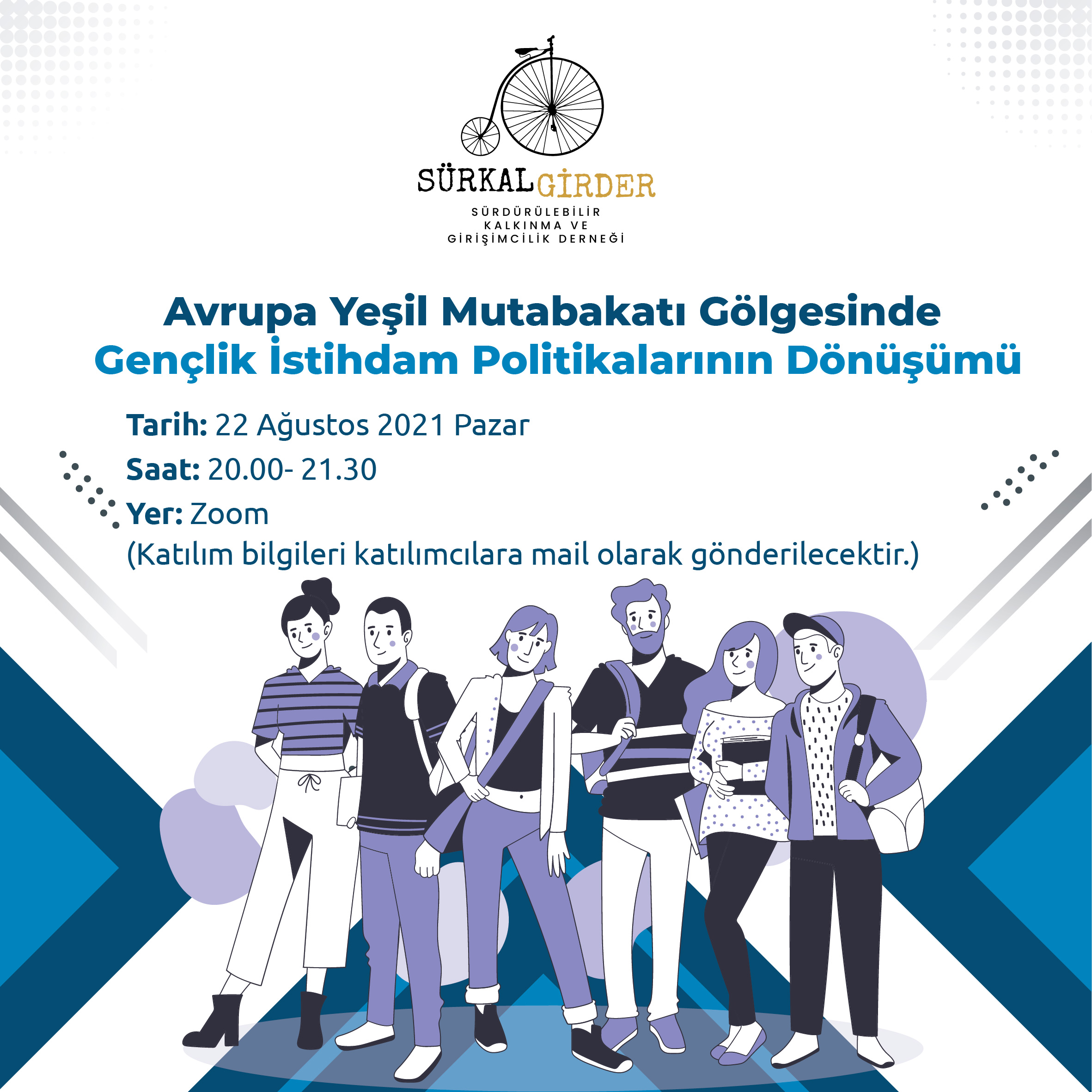 Application Deadline: August 20, 2021
While protecting and enhancing the EU's natural capital, it also aims to protect the health and well-being of its citizens from environmental risks and impacts. This transition should be fair and inclusive. The transition should put people first and pay attention to the regions, industries, and workers that will face the greatest challenges. Active public participation and trust are essential in this transition period for policies to work and be adopted, as the European Green Deal will bring about significant change. A new agreement is needed to bring together industries and citizens from all walks of life, working closely with national and local governments, civil society organizations (CSOs), EU institutions, and advisory bodies.
As the Sustainable Development and Entrepreneurship Association, we would like to invite you to our meeting, where we will evaluate the changing employment policies in the context of youth with the green transformation created by the European Green Consensus in the context of Decent Work and Economic Growth, one of the UN 2030 Sustainable Development Goals.
Program Info
Date: Sunday, August 22, 2021
Time: 20.00- 21.30
Location: Zoom
* Participation information will be sent to the participants by e-mail.
Click on the link to apply.