Image
As Romani Godi, we set out to deal with Romani history, language, culture, and access to equal rights. In this process, we are looking for fellow travelers with whom we can realize our work.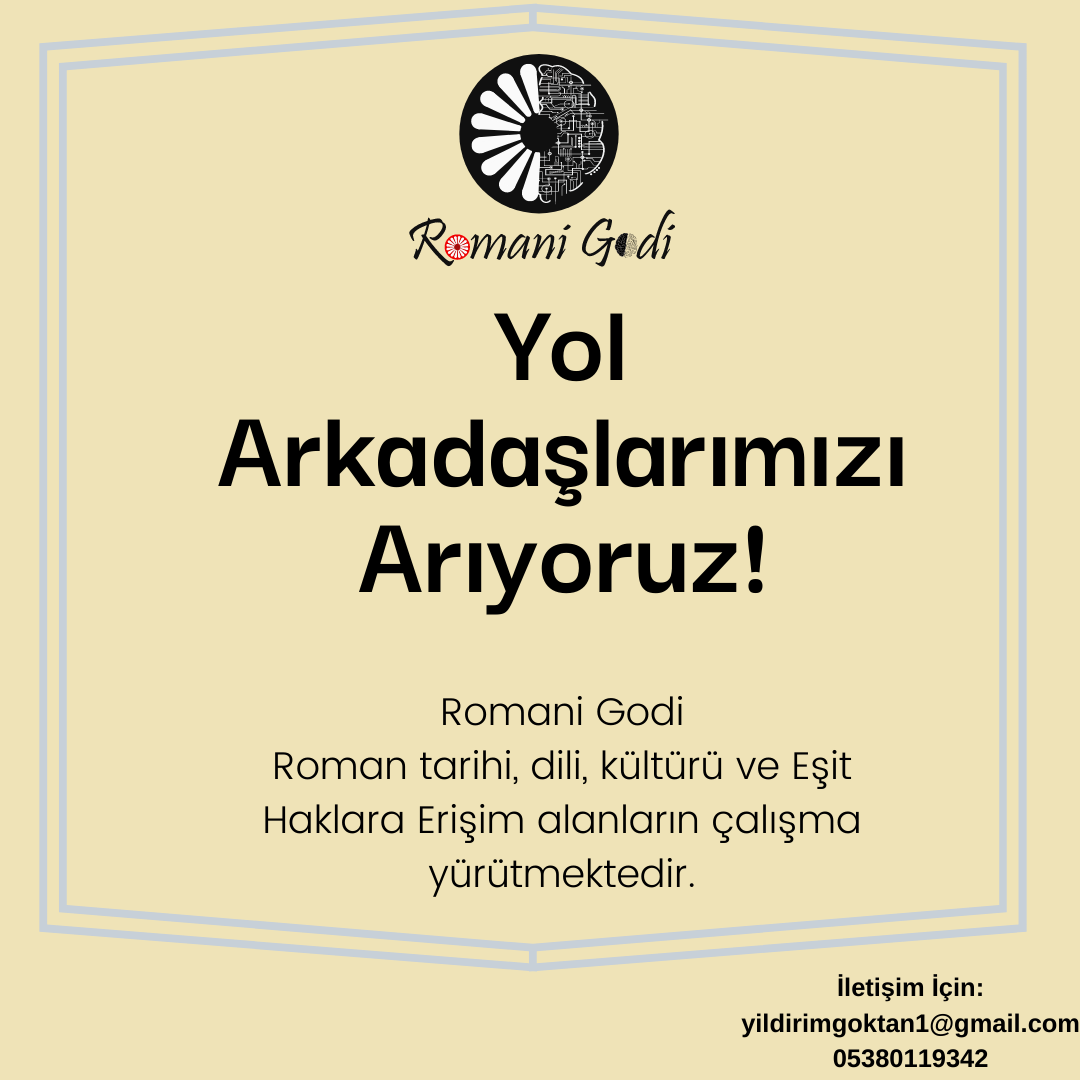 At the first stage, our call for volunteers is for the studies we will carry out face-to-face and online for 3 months. In the next process, we are very eager to continue working.
After the volunteer application is finalized, we plan to hold two one-on-one and collective interviews about the job description. We can decide together what we need in return and what we can support. Again, we would like to finalize it in mutual negotiations about times and duration.
Contact: [email protected]
Mobile Phone: 05380119342