Image
The Search for Justice Seminars, organized by the KaraKutu Association as part of the Memory Journey Program, continue online with new topics and guests. On Thursday, November 4, at 18:30, Ümit Kıvanç and Zeynep Dadak will be with us with their talk titled "Documents as a Memorialization Tool" with the theme of documentary and memory.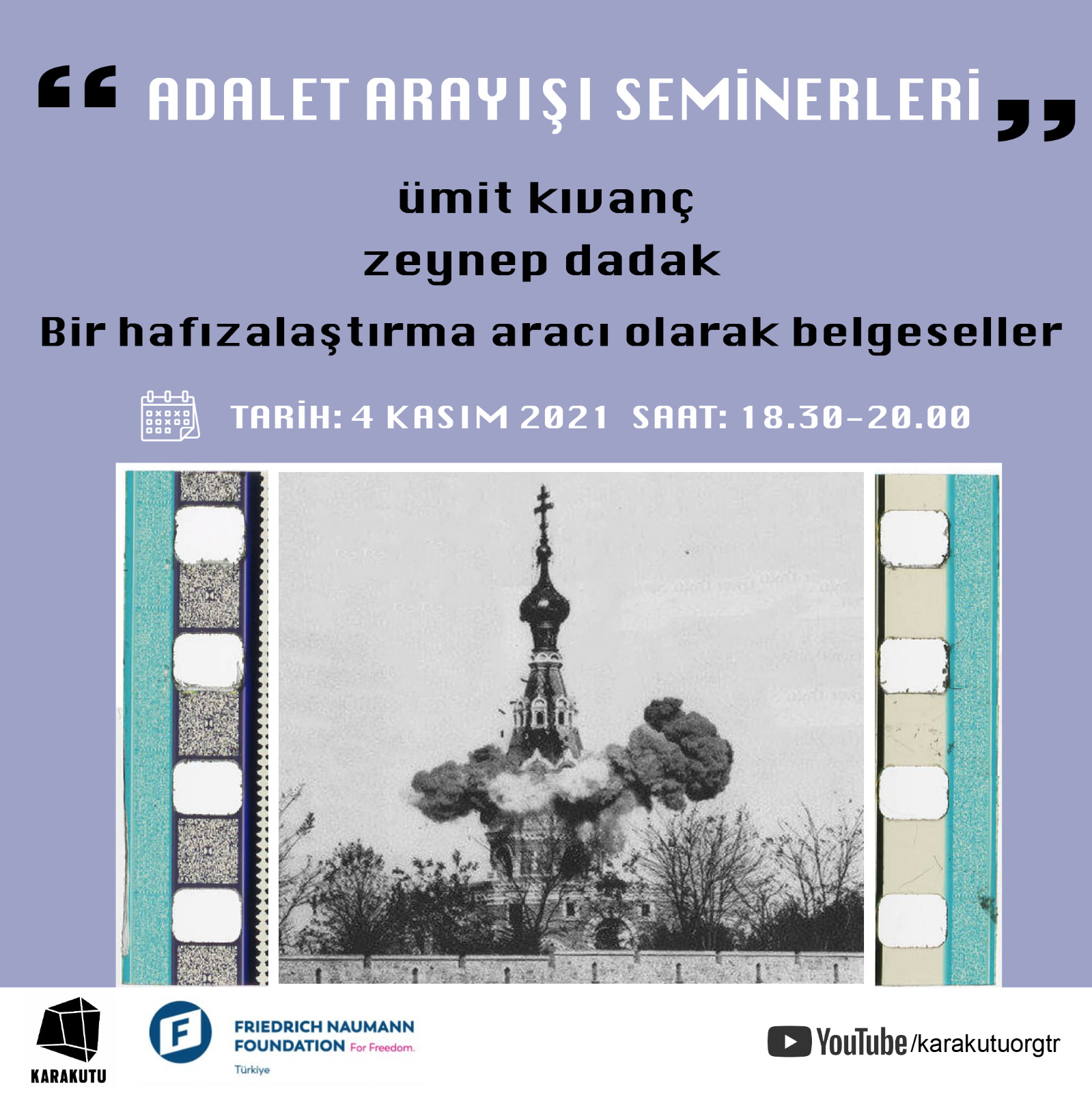 You can watch the 16 Tones documentary, on which Ümit Kıvanç will talk at the seminar, from the link below.
https://vimeo.com/umitk/16ton2021
"16 Tones"
16 Shades is an ironic approach to human history. It tells us what we are building our wrong life today, from where and how. Is it the free market and freedom era that we have arrived at, or is it the product of a public relations activity? "16 Tones", which became a favorite hit when describing the misery of the miners, or is it just a song?
16 Tones is a "tabletop" film made largely from the animation of photographs, paintings, drawings and engravings. It also includes original motion pictures; but few. Behind it, there is a long and detailed research. Its construction was spread over 1.5 years. It was rebuilt in 2021 with renewed materials and techniques.
You can watch our seminar on our YouTube account.