Image
The future of nature in Istanbul is in your hands.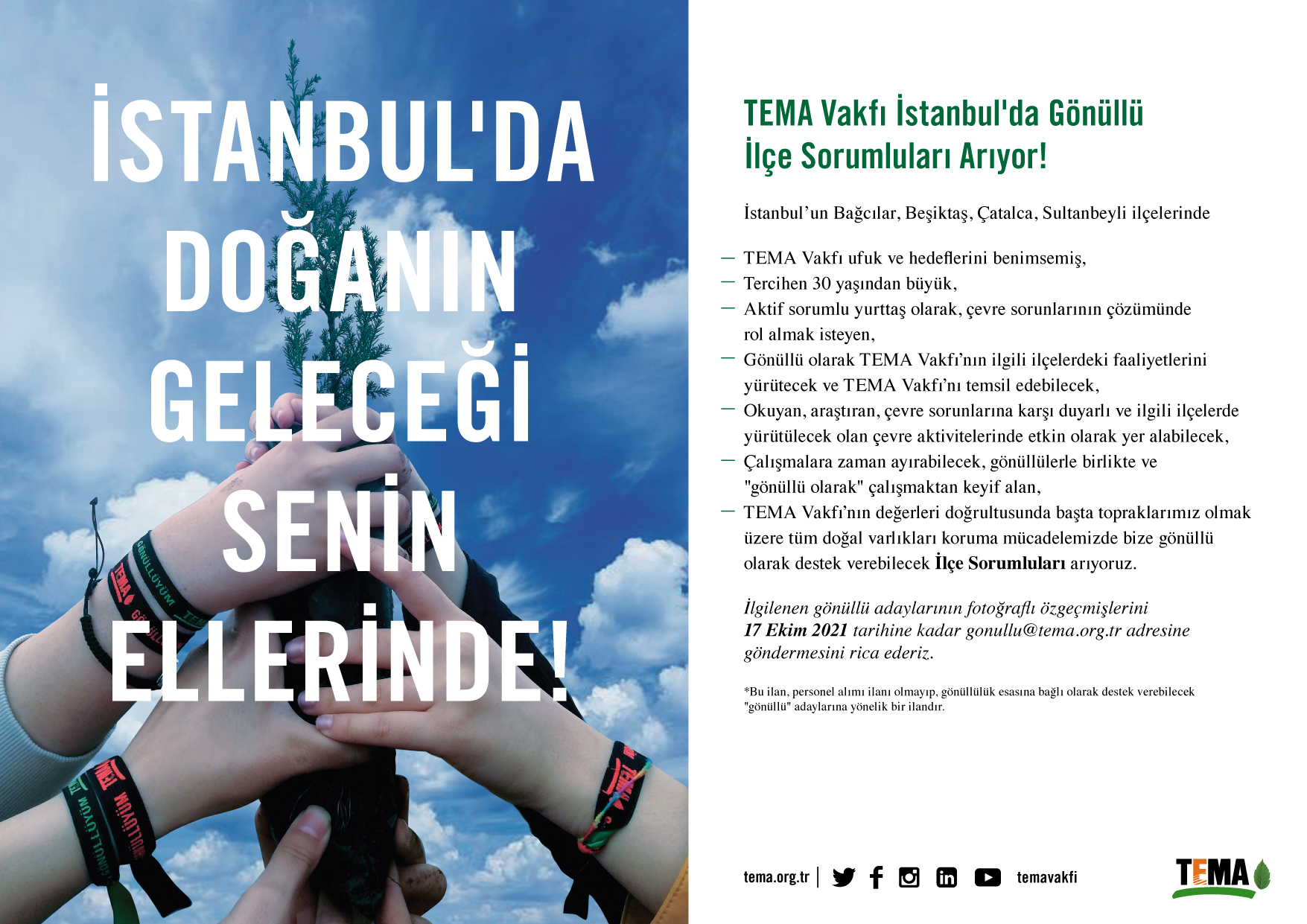 Adopted the horizon and goals of the TEMA Foundation,
Preferably over 30 years old
As an active responsible citizen, who wants to take a role in the solution of environmental problems,
Will voluntarily carry out the activities of the TEMA Foundation in the relevant districts and be able to represent the TEMA Foundation,
Reading, researching, being sensitive to environmental problems, and being able to take an active part in environmental activities to be carried out in the relevant districts,
Who can spare time for studies and enjoys working with volunteers "voluntarily",
In line with the values ​​of the TEMA Foundation, we are looking for District Officers who can voluntarily support us in our efforts to protect all natural assets, especially our lands.
Interested volunteer candidates are kindly requested to send their CVs with photos to [email protected] until October 17, 2021.
*This posting is not a personnel recruitment posting, it is an advertisement for 'volunteer' candidates who can provide support on a voluntary basis.