Image
UN Volunteers is looking for a "Portfolio Officer" to be assigned to UNV Istanbul Regional Office (UNV ROECIS).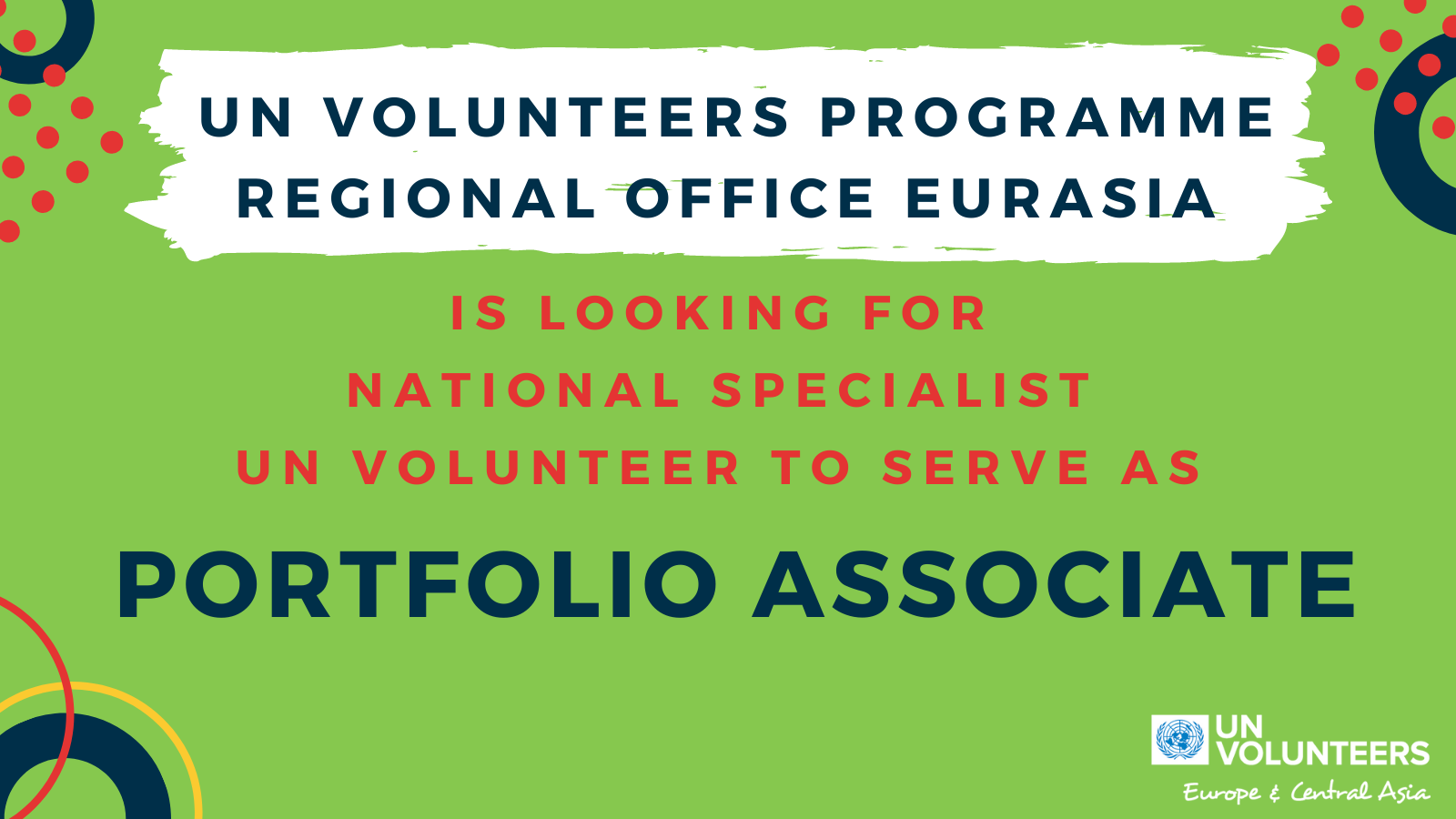 Position: Portfolio Officer / Portfolio Associate (National Specialist - UN Volunteer)
Type: Full time
City: Istanbul
Required Qualifications
University degree in administrative sciences or similar field
At least 2 years experience
Experience in volunteer management is preferred
Required languages: Excellent command in English (required)
Interested candidates should apply by following the links in the link.
Application deadline: 27 June 2021
This is a UN Volunteers (Specialist) posting and is a full-time paid position.
Only applicants who are over the age of 22, who meet the specified criteria, who are Turkish citizens, or who have a work permit, will be considered.
Persons accepted for the position must not be working in a different job at the same time.
After registering with VMAM for UNV personal rights, you can review the address in the link