Image
📆 On Tuesday, December 28, between 20:00-21:30, Developmental Psychology Specialist Assoc. Dr. We are meeting with Ayfer Dost to talk about our Life Skills from the perspective of an expert and to answer questions in the context of Positive Youth Development. As we enter the new year, we will be together to protect the well-being of young people and for a fresh start. We welcome all interested young people!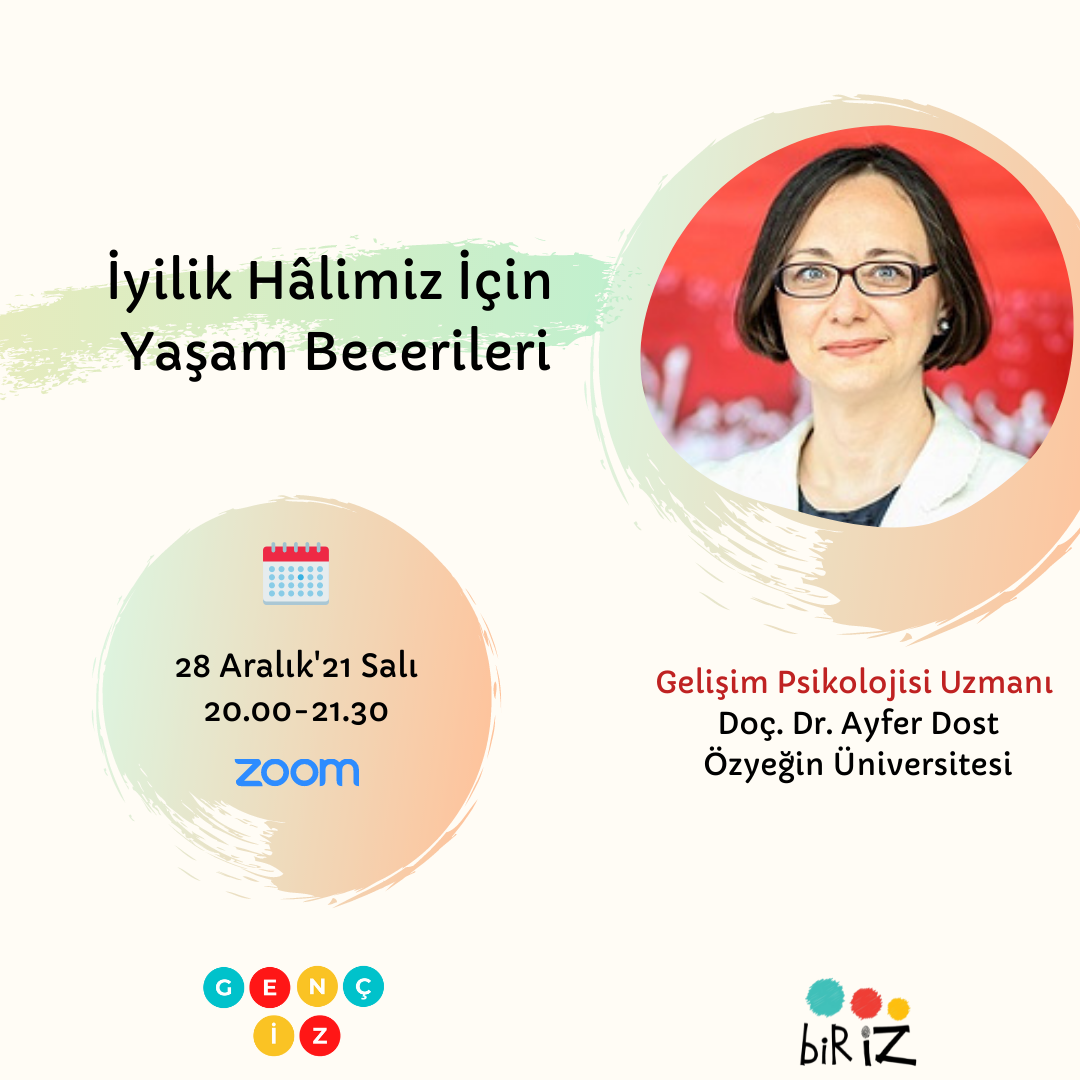 📌 The event will be held via Zoom. Anyone who is young can participate.
📌 To take part in the meeting, simply fill out the form in the link.