Image
As part of the online meeting project, we aim to create intercultural creative collaborations between young artists from Turkey and Germany. We will create new remixes, sounds, and mixes with young artists living in Turkey & Germany.
As a result of the works created here, we will make a compilation album that reflects the bridges between the two countries and different identities. In addition, there will be many opportunities to meet and collaborate with professional producers, artists, organizers, managers, youth workers in the meetings to be held via Zoom.
Who can join?
People from all countries (18-27 years old) who want to meet creative personalities and create new things together can participate.
When and how will it happen?
In November and December, 6 meetings will be organized via Zoom. Meeting dates will be determined and announced. Workshops will be held with Turkish, German, and English translations.
Deadline for application:14.11.2021 saat 23:59 
If you have any questions, you can send an e-mail to  [email protected].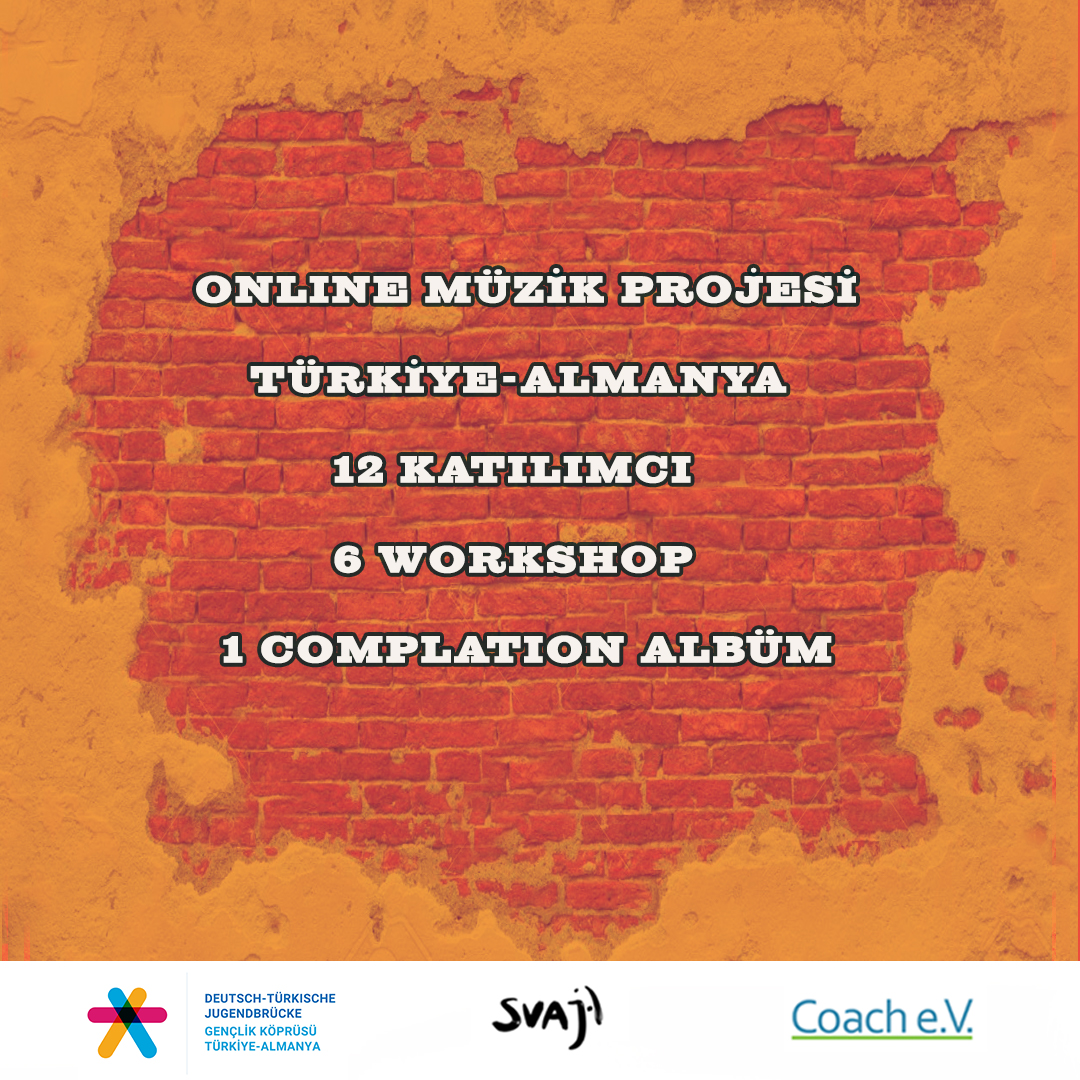 The project was carried out by Coach e.V. from Germany and the Urban Culture Bridge Initiative. It is also organized in cooperation with Svaji Artist & Booking Management from Turkey.

"60 years Turkey & Germany: remixes, sounds, connections!" project is supported by Youth Bridge Turkey-Germany. 
Youth Bridge Turkey-Germany is an initiative of the Mercator Foundation. At the initiative of the Mercator Foundation: Youth Bridge Turkey-Germany.
#culture #music #sound #remix #beat #germany #turkey