Image
Do where we belong keeps us from peace? Is peace possible if it eludes itself from what is divine and chooses to live and let live?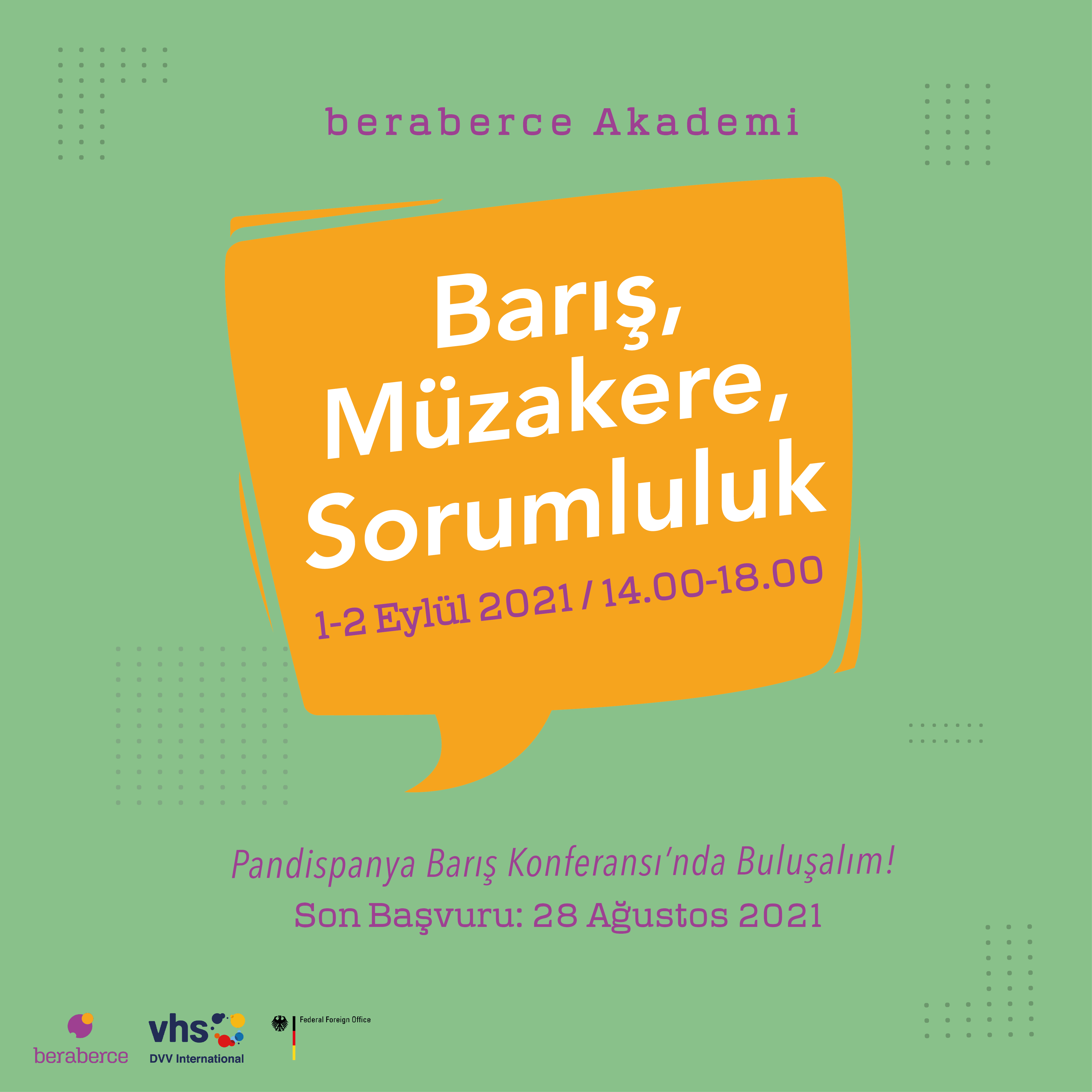 Why is dialogue important for peace? What is taking responsibility for building the peace? Let's meet at a fictional peace table in a role-playing game.
Welcome to Pandispanya, an imaginary island country! You are now a Pandispanian! Pandispanya is a fictional island country that has seen many wars and conflicts; It's time for peace now. 
So, how do we get out of the negotiation table where we invest our different values and different priorities? Will we ever find peace? Let's look for answers to all these questions by experiencing a role-playing game on September 1, World Peace Day. Let's raise the questions together in the collective learning experience called the Pandispanya Peace Conference.
Deadline: 28 August 2021
Program details:
1st day: 1 September 2021, between 14:00 and 18:00
2nd day: 2 September 2021, between 14:00 and 18.00
Do not forget to fill the application form until 28 August 2021, 18:00. It is expected from participants to participate the program's both days. 
#barışberabercemümkün
#hayatberabercegüzel