Image
MADakademi Meetings hosts the promotional event of two different publications of the Justice in Space Association. "Justice in Space and Literature" issue of "beyond.istanbul" and the storybook called Untouched City Postcards, in which twelve authors have written urban landscapes from today and of which the Journalist - writer Pınar Öğünç is the editor of both publications, meet the readers.
Ahmet Ergenç and Ayşe Çavdar, one of the writers of the beyond.istanbul issue will give a speech at the event titled "Bird's Eye View, Handwritten City", which will be held on Saturday, December 4, 2021, at 17.00 at the Post Office, with the participation of the authors. Visitors will be able to obtain these publications from the Post Office Shop.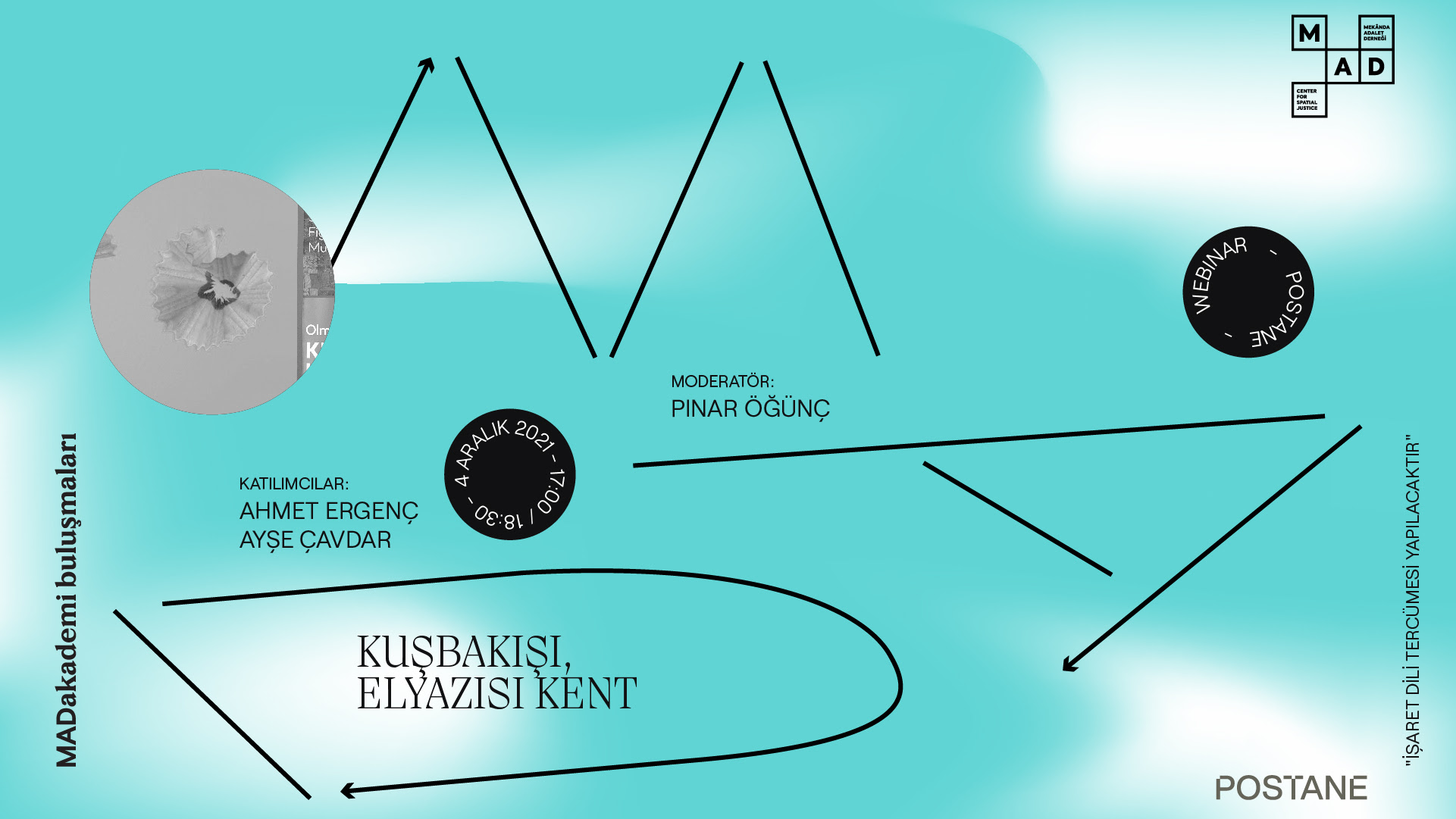 The event will also be broadcast online simultaneously for those who cannot be at the venue. To register for the event at the Post Office click to the link to fill out the form. Due to the limited capacity of the venue, only pre-registered spectators will be admitted. Thank you for your understanding.