Image
You are invited to our 'Access to Education of Refugee Children Living in Turkey' Conference, which we organized as the Association for Solidarity with Refugees (Mülteci-Der)!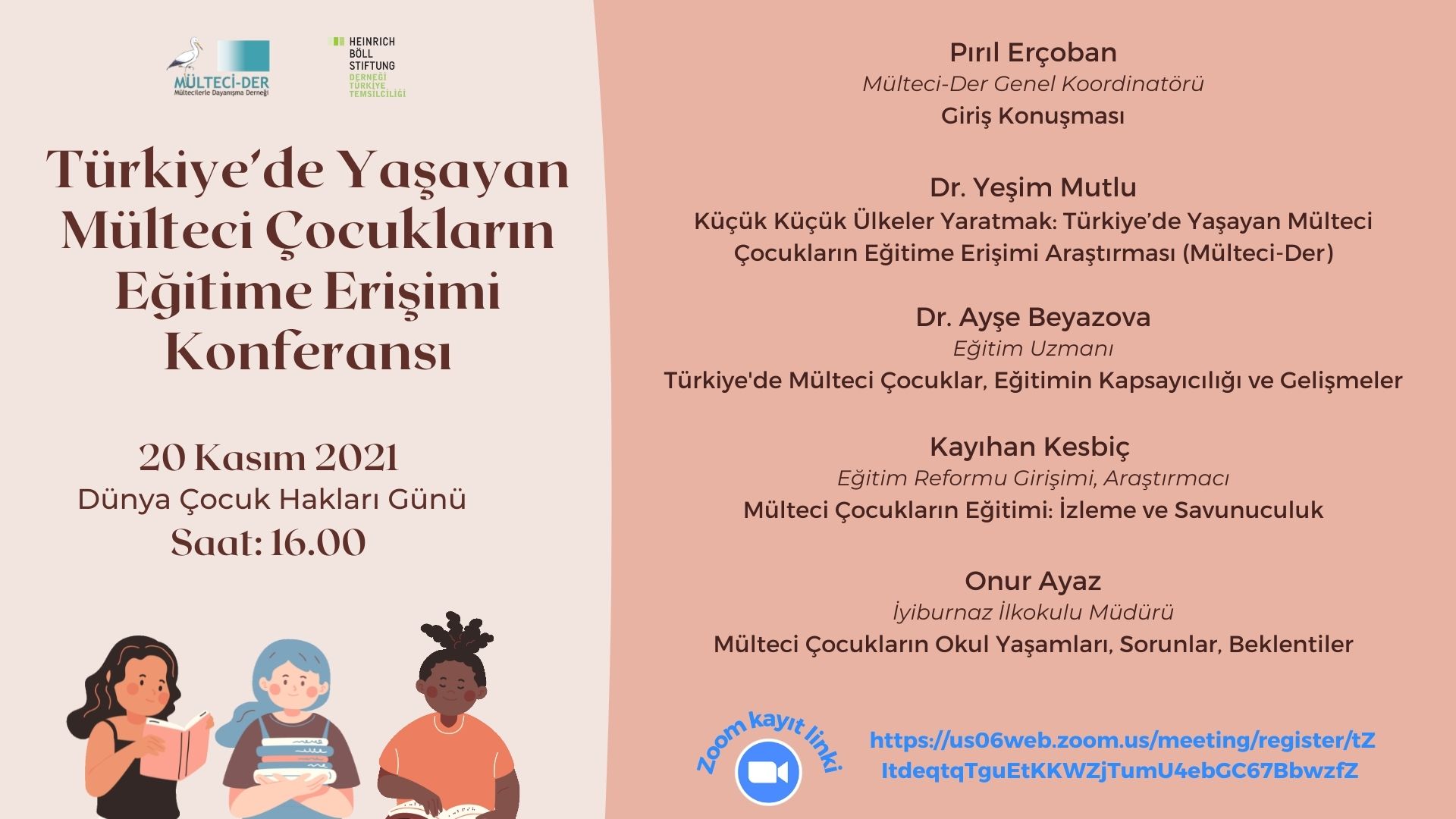 You can register for our conference, which will take place on the Zoom platform at 16.00 on 20 November, World Children's Rights Day, from the link below.
Yeşim Mutlu, Ayşe Beyazova, Kayıhan Kesbic and Onur Ayaz will participate as speakers in the conference, which will also include the presentation of the Research on Access of Refugee Children Living in Turkey to Education, conducted by our association. You can click on the link below for the detailed program.