Image
Funded by the European Union BİRLİKTE: Local CSOs Institutional Support Program's beneficiary organizations came together at the 'Communication and Digital Tools Training' in Ankara on 9-11 January.  Representatives from 35 NGOs participated in the training.
The three-day training focused on how non-governmental organizations can plan their communication activities and integrate their communication efforts into the digital world.
In the training, communication plan preparation, target audience analysis methods, social media tools and storytelling were discussed and information was given about various digital tools.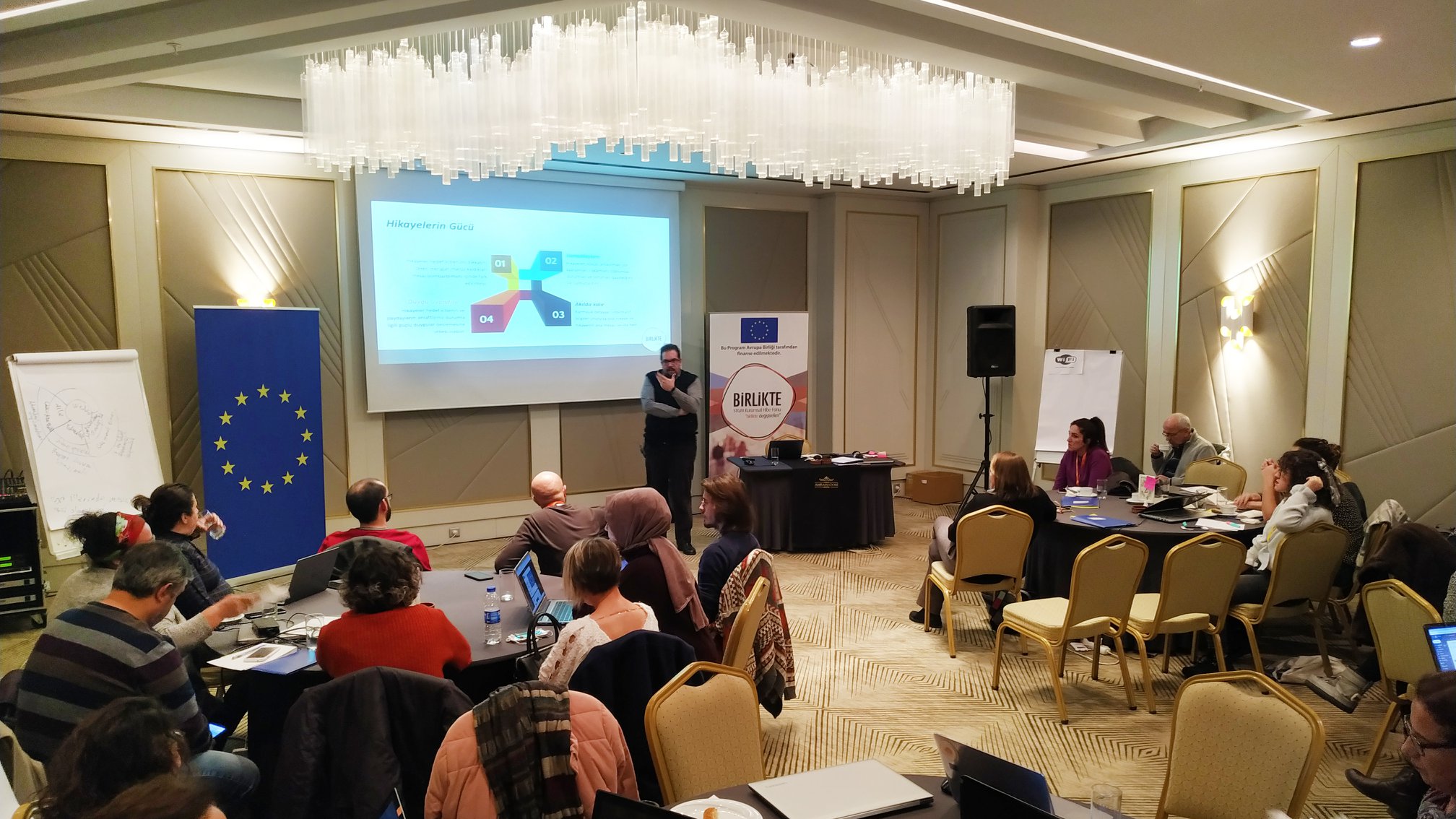 Şehlem Kaçar from the Association for the Fight Against Sexual Violence talked about their work targeting the transformation of sexist language.