Image
IZ Association in Individual and Community Mental Health (BIRIZ), continues her capacity building training with Exp. Cl. Ps. İnanç Sümbüloğlu on Monday, 8 November between 13.00 -16.00. The workshop, where you will get to know how to use digital tools, videos, and visuals in online psychosocial studies carried out with the group, will progress with experience and practices.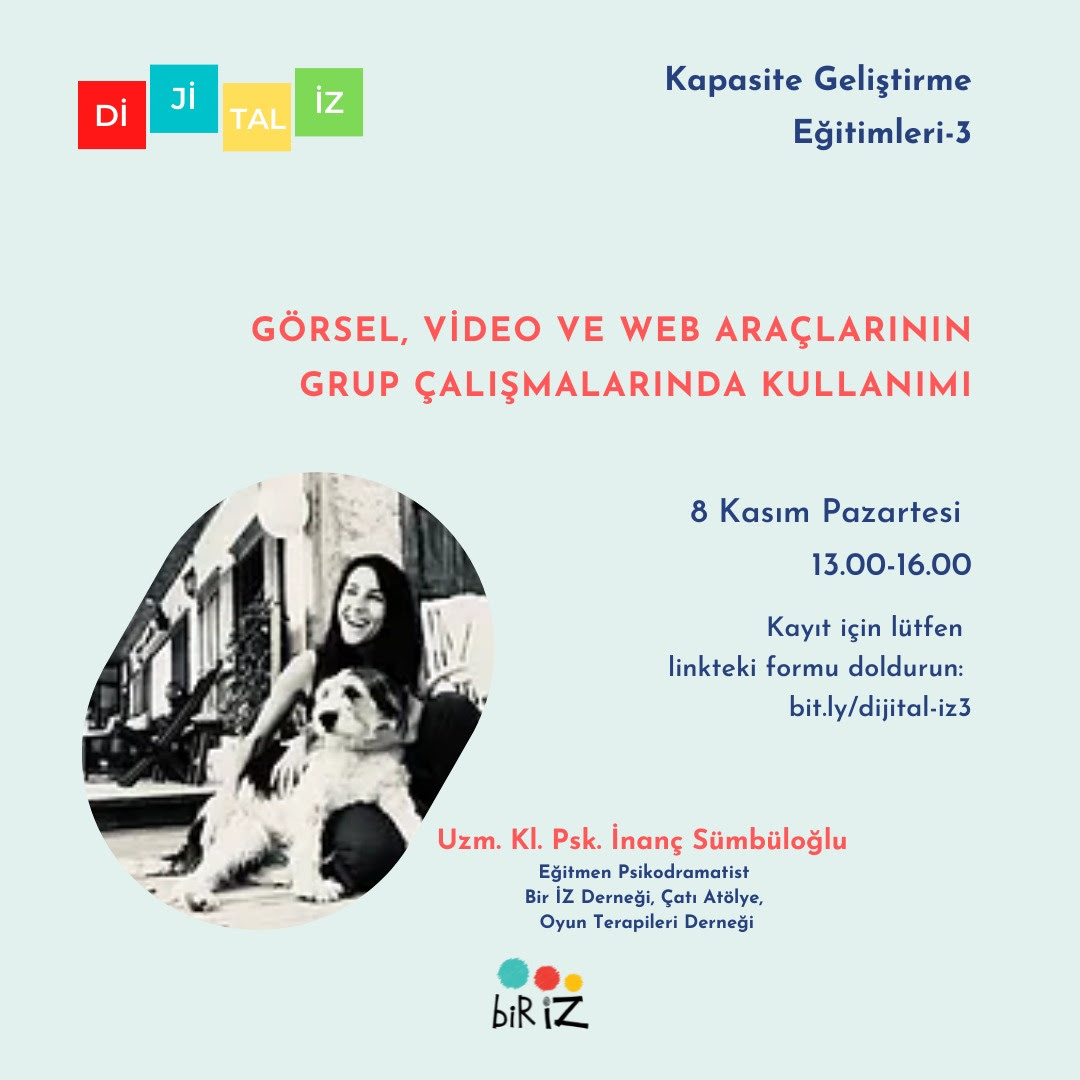 📌 The training is open to mental health professionals (psychologists, psychological counselors, psychiatrists, social workers, and psychiatric nurses) working in the field of psychosocial support and is limited to 25 people.
📅 The entire training will be held via Zoom.
📌 Click here for the application form.