Image
In our City Memory Layers Program, where you can explore the memory of different districts of Istanbul from a multidimensional perspective, this time we will focus on the "Şişli" district.
In this program, which consists of 4 seminars and 1 Memory Walk, which will take place every Tuesday between 19:00 and 21:00 throughout October, the seminars will be held online and the Memory Walk will take place face-to-face. To apply for the program, you can fill out the application form from the link.
Important Note: The deadline for registration is September 24, 2021, at 10:00. Space is limited to 30 people. Participation is free.
This program has been prepared with the financial support of the European Union as part of the Go-For Youth Project. The responsibility of the content belongs entirely to the Karakutu Association and does not reflect the views of the Youth Organizations Forum or the EU.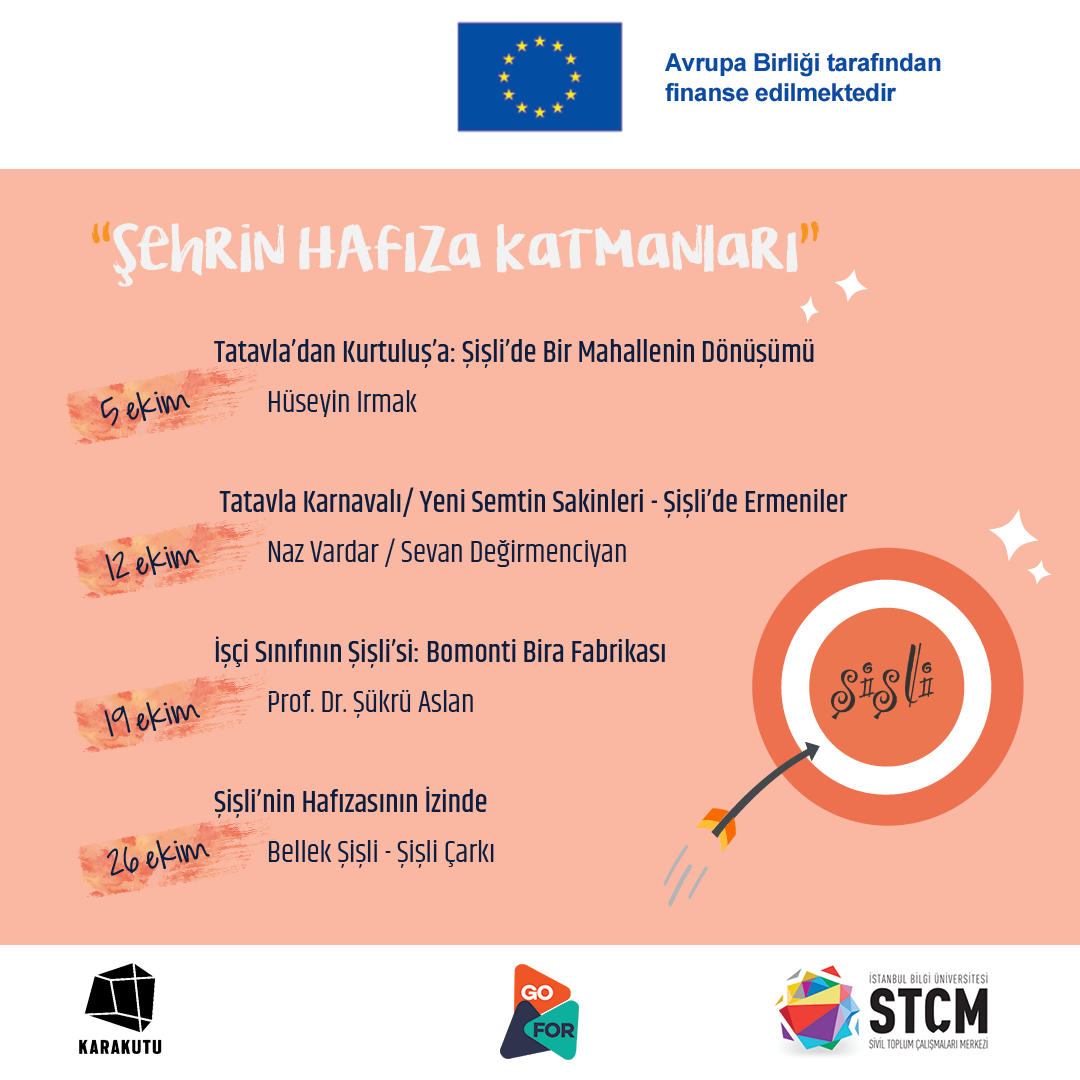 "Memory Layers of the City: Şişli" / October 2021 Progra
Transformation of a neighborhood in Şişli from Tatavla to Kurtuluş - Hüseyin Irmak
Tatavla Carnival / New Neighborhood Residents: Armenians in Şişli - Naz Vardar/ Sevan Değirmenciyan
Şişli of the Working Class: Bomonti Brewery - Prof. Dr. Sukru Aslan
Following the Memory of Şişli - Memory Şişli / Şişli Wheel