Image
Within the scope of the Go For Youth Project Grant Support, the Local Dialogue for Youth project organized by the AFS Volunteers Association; aims to establish cooperation between local governments and youth NGOs and to increase awareness of youth participation in decision-making bodies.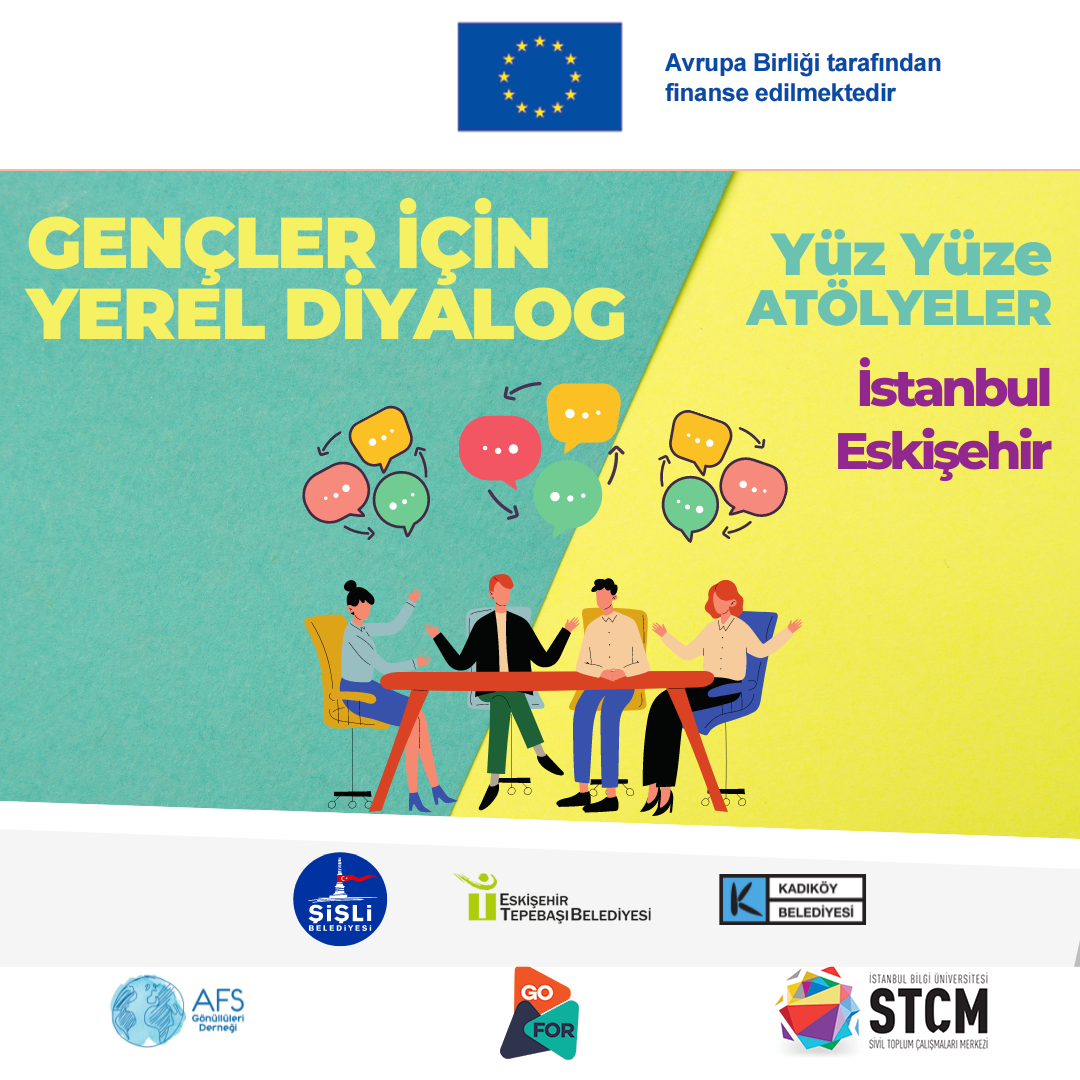 Face-to-face workshops of the Local Dialogue for Youth project will take place in Istanbul Şişli, Istanbul Kadıköy, and Eskişehir Tepebaşı. We will be happy to see you among us in our workshops where we will bring together representatives from youth organizations and local governments to produce solutions to overcome the existing obstacles and difficulties on problem analysis.
Workshop Dates:
İstanbul Kadıköy: October 27
Eskişehir Tepebaşı: November 3 
İstanbul Şişli: November 9 
Registration will close on October 25th at 23:59.
NOTE: Events will continue throughout the day.
A Local Dialogue for Youth project will be carried out in partnership with Istanbul Şişli Municipality, Istanbul Kadıköy Municipality, and Eskişehir Tepebaşı Municipality. It is aimed to bring together representatives of local government bodies, branches and employees, and youth organizations. It is aimed to establish a dialogue between these two sectors, which have the role of encouraging and providing space for the participation of young people in decision-making mechanisms, producing sustainable collaborations, and strengthening the communication network. The project will support the creation of local cooperation networks for the representation of young people in Turkey and the creation of a sustainable youth movement for their participation in decision-making processes. In the project, current situation analysis will be made, solution proposals will be created and findings, suggestions, and useful resources will be shared.
For all your questions and comments: [email protected]

"This project has been prepared with the financial support of the European Union as part of the Go For Youth Project. The responsibility of the content rests entirely with the AFS Volunteers Association and does not reflect the views of the Youth Organizations Forum or the EU."