Image
As the Center for Nonviolence, we aim to spread the culture of nonviolence and support the nonviolent organization of organizations fighting for rights. For this purpose, the Nonviolence Trainer Training, which we will hold to spread nonviolence training, is looking for participants!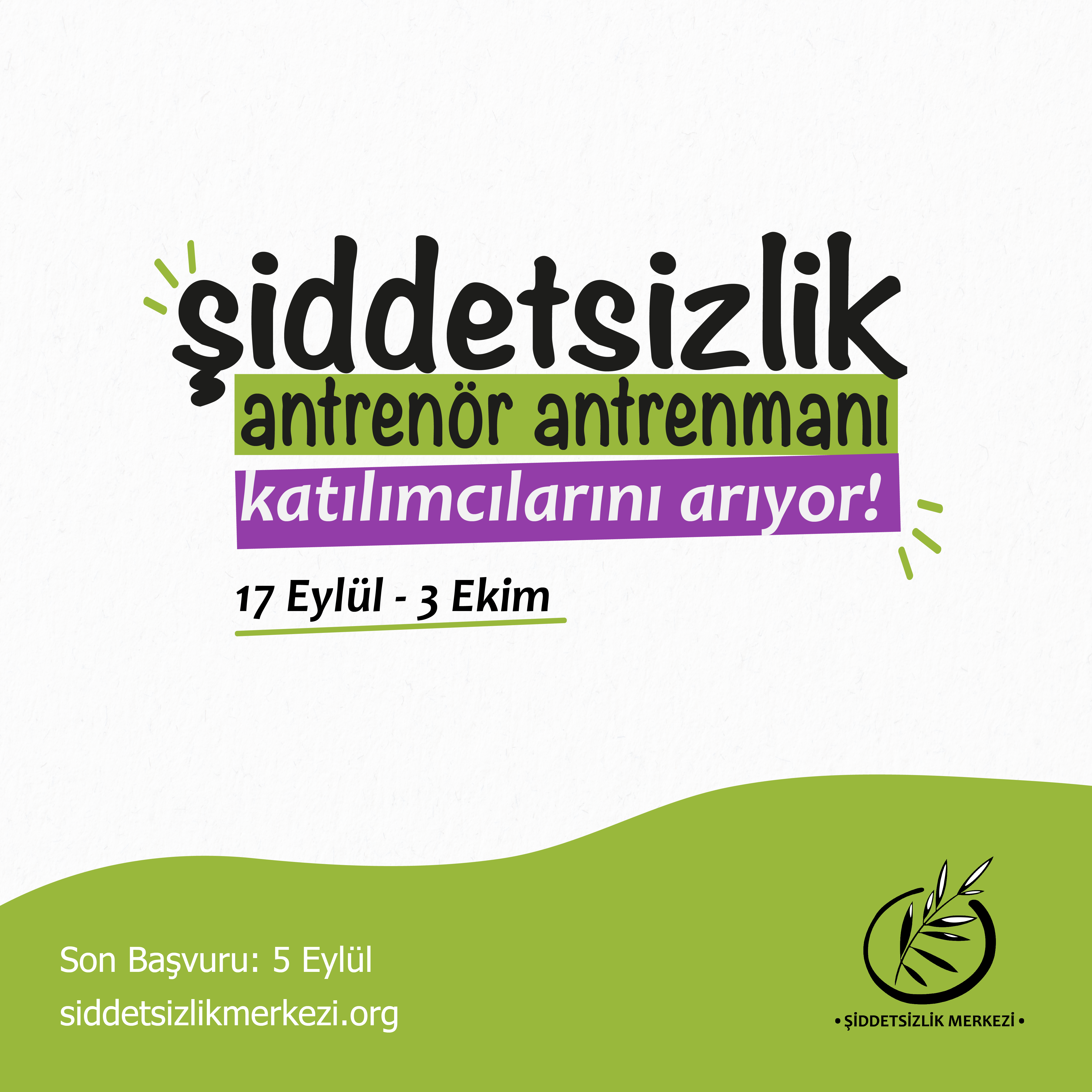 Deadline: September 5, 23:59
Training Date: 17 September - 3 October
Location: Online
The quota is limited to 16 people.
Nonviolence Trainer Training;
With this training, we aim to bring 16 actors who adopt the nonviolent approach to the civil society field, know and apply nonviolent methods, and can coach in this field. During the training; we will work on nonviolent organization, power, group dynamics, nonviolent communication, feedback, conflict, decision making, and coaching skills.
The training schedule is as follows: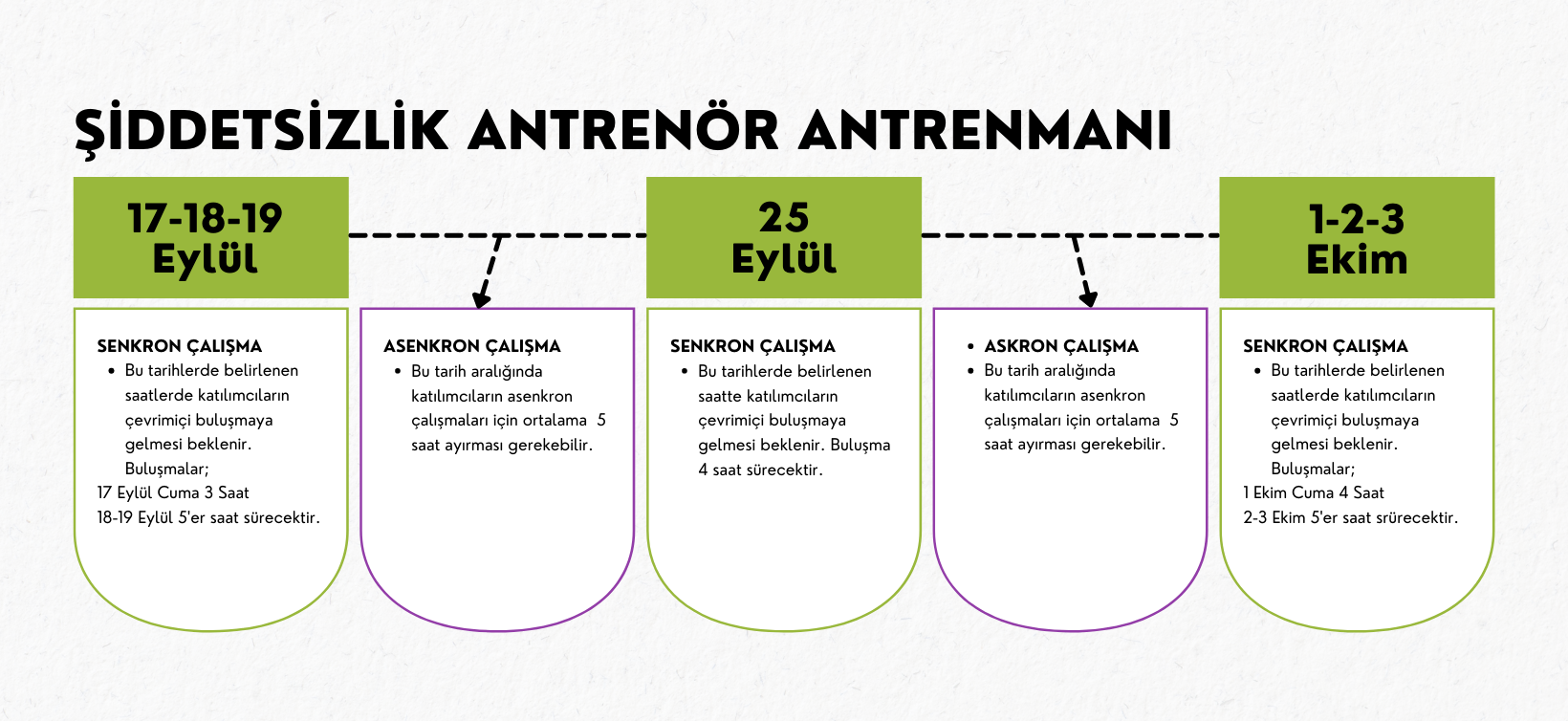 If you too;
If you are a member of an organization that fights for rights,
If you want to do nonviolence training in the organization you are in,
If you can fully participate in the online training sessions that will take place between 17 September - 3 October,
If you are committed to coaching at least one of the post-workout online nonviolence training sessions,
If you are interested in nonviolence and nonviolent organizing,
You can apply for training by filling out the application form until September 5, 23:59.
While the applications are being evaluated;
Harmony of motivation and training goals,
A commitment to full participation and coaching in training, and
Organizational diversity will be observed.
Application results will be announced via email on Friday, September 10.
For your questions about the process, you can contact us at [email protected], and for more about nonviolence and training, you can visit siddetsizlikmerkezi.org.