Image
Turkey does not actualize regulations that arrange access to handicapped people to public buildings and transportation for 15 years.  In accordance with the 5378 numbered Law Regarding Handicapped that passed in 2005 the deadline of regulations extended 5 times before. Now the deadline is extended once more with the 28th Jully omnibus bill.   We discussed, what kind of problems did the 15 years of absence of regulations were observed until today and what kind of problems will the deferral lead to, with Süleyman Akbulut from TOHAD.
The regulation of altering the public buildings and public transportation vehicles to make effective for handicapped individuals is extended again by omnibus law that passed from the council in the last week of July. What are your thoughts on this decision?
Accessibility is a fundamental right for handicapped people. Because a handicapped individual's alteration to a disabled person due to outer world problems (besides attitudinal disabilities) is almost fully related to the accessibility regulations. On the other hand, accessibility is not only a notion of independent movements of a disabled individual but also it is a prerequisite of taking advantage of the rights in the fields of education, health, labor, attendance of social life, etc.
Yet unfortunately, hitherto we could not make progress on accessibility regulations towards disabled people. According to the formal data of government, between a million 550
thousand public places, 99,8% of it is not accessible to disabled individuals. 
It is for the best to start by fixing a common mistake. According to the additional third clause of 5378 numbered Law Regarding Handicapped, the given time for regulations in public buildings, pavements, recreation fields, parks, in all public areas and public transportations is already expired. The expiration date for public buildings and transportation was 2013 and for private transportation vehicles, the date was 2018. The ones who did not make the accessibility regulations had been given two years' extension, yet this extension expired as well.
Normally, we are in the stage of giving punishment to those who did not make the regulations. However, with this legal regulation, the ones who did not make accessibility regulations gain more extensions. Furthermore, with these regulations, the components are giving an additional three years to those people and organizations who continue to not actualizing accessibility regulations.
Therefore, postponing the regulation for accessibility towards disabled people is another word for imprisoning them, seeing them as second-class citizens, and discriminating them. With this regulation, it had been registered that disabled individuals seen as second-class citizens.
The year 2020 had been stated as " Accessibility year" by the president. However, the COVID-19 pandemic had been called out for the extension's reason. What would you
like to say bout this?
COVID-19 had entered the agenda in March 2020. However, the legal regulations about accessibility regulations had passed in 2005!. In these 15 years, almost nothing had been done other than extensions.
If the COVID-19 pandemic did not occur, will the regulations, that had not been done over a decade, accomplished within 6 months? Considering all the indicators, the COVID-19 pandemic had been used as an excuse. With the passed law, it had been looked after people's and organizations' (who did not make the regulations) interests and had been avoided by giving them a punishment.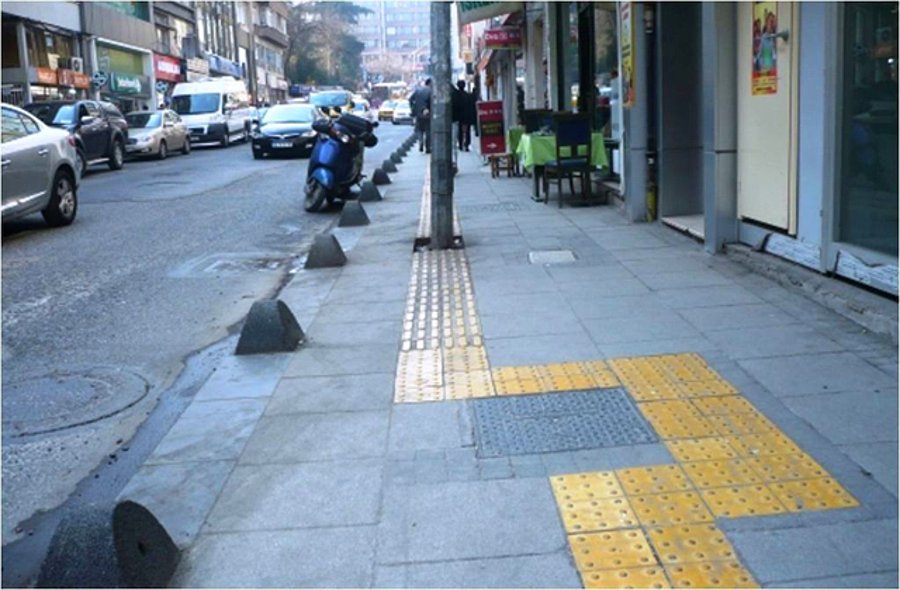 The UN had made some sharp criticism on accessibility regulations towards Turkey. And now the time extended once again. What would be the reflection of this decision in the eye of the UN?
Turkey took sides in the UN Disabled Individuals' rights contract in 2009. Taking sides for an international contract is a decision that governments are making with their own will. Nobody can force the government to be a side for that contract. While Turkey had stated that they will actualized accessibility as a right and policy in every aspect of life, passing this kind of legal regulation means the denial of their own words.
Including our organization, Social Rights and Research Organization, lots of other organizations gave shadow reports to the UN Committee of Disabled People's rights and mentioned the degree of application of the contract in Turkey. In the conclusion of these shadow reports, the UN Committee of Disabled People's rights stated some sharp warnings and advice. I am sure that the latest developments will be recognized by the committee. In the future the warnings will probably be heavier, in fact, there can be condemnation as well.