Image
The Social Youth Community Association, which was established in 2017 to carry out studies in the fields of Social Responsibility and Youth, is looking for volunteers to represent the association and come together with the youth, who are its target audience, to carry out activities and studies with them.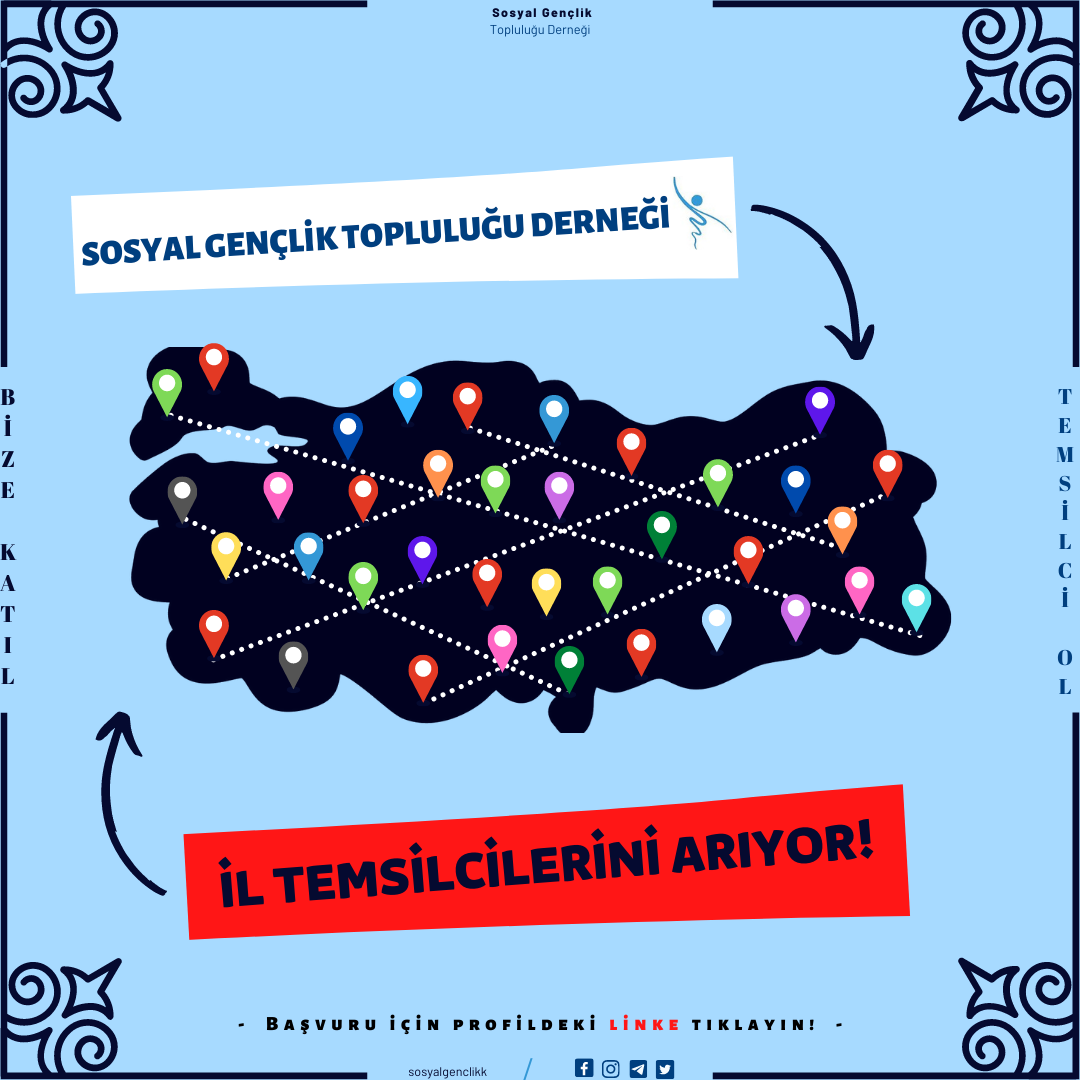 Who Can Apply?
If you like to communicate with people,
If you are an enterprising person who likes to participate in social activities, has organizational skills,
If you are responsible.
Unless you are engaged in active politics.
If you want to take time for our work and benefit from your personal development, you can be our representative.
What Are Our Expectations From Our Representatives?
To represent us as the Social Youth Community Association in your city,
To participate in activities (except in exceptional circumstances) such as fairs, conferences, events, etc., to be organized by the Social Youth Community Association in Turkey or abroad, or to take place as a participant,
What are the Items Offered to Representatives?
Free participation in our international and national projects, conferences, congresses, and events
Privileged participation in our events and activities,
Application Process
The application form must be filled in for the Representative Application. For all your questions regarding the application and representation process, you can send an e-mail to [email protected].