Image
In the last of the Digital IZ capacity building trainings, on Thursday, January 6, between 10.00-12.30, Prof. Dr. We are meeting with Özden Şükran Üneri. We will study the differences of dialogues from face-to-face communication and the use of online dialogues in the field of mental health.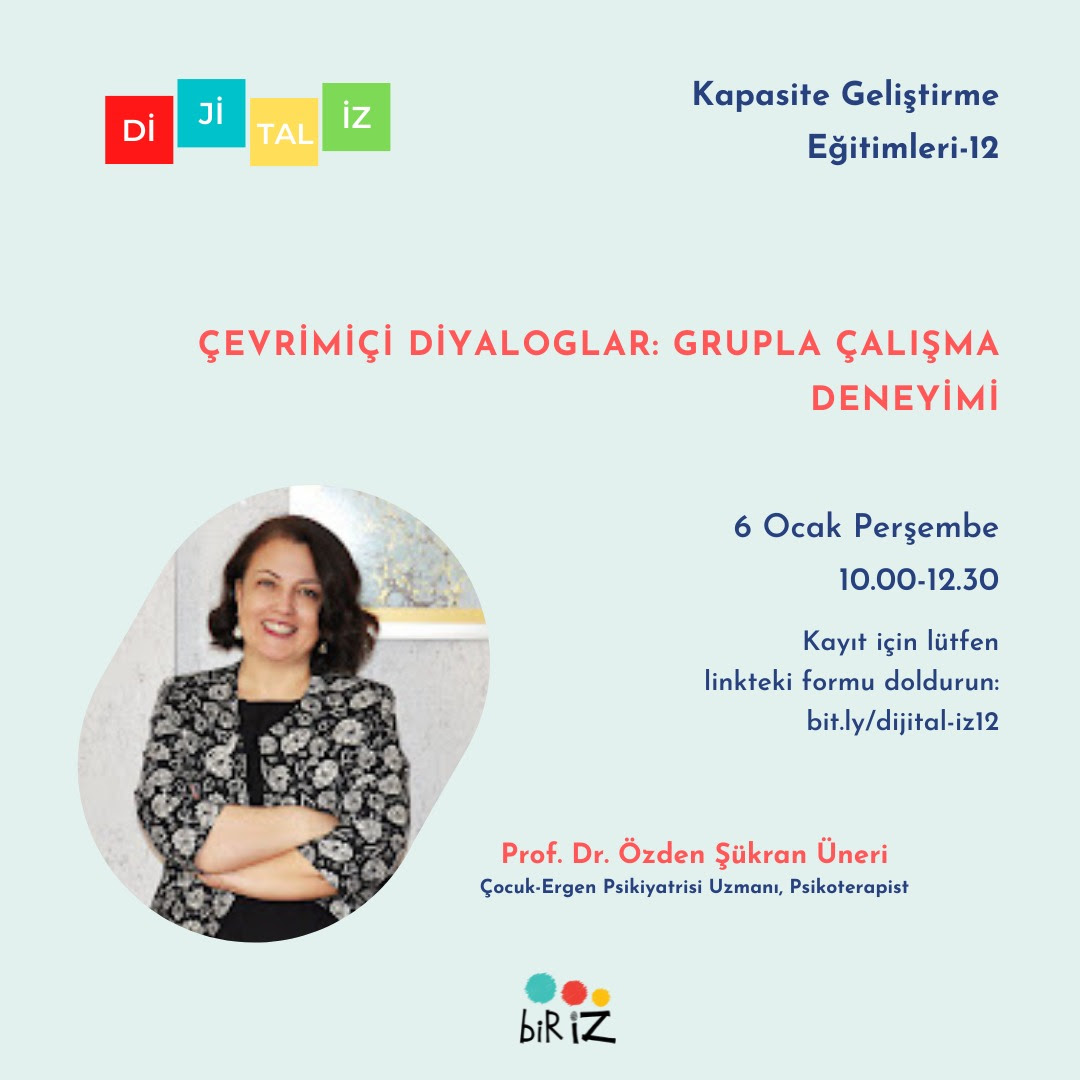 📌Education is open to mental health professionals (psychiatrists, psychologists, psychological counselors, social workers). Our quota is limited to 16 people.
📌 Click for the application form.