Image
Applications continue for the training programs to be held in October-November-December for the Culture Line project carried out by the Istanbul Foundation for Culture and Arts (İKSV) in partnership with the European Foundation of Turkey (TAV).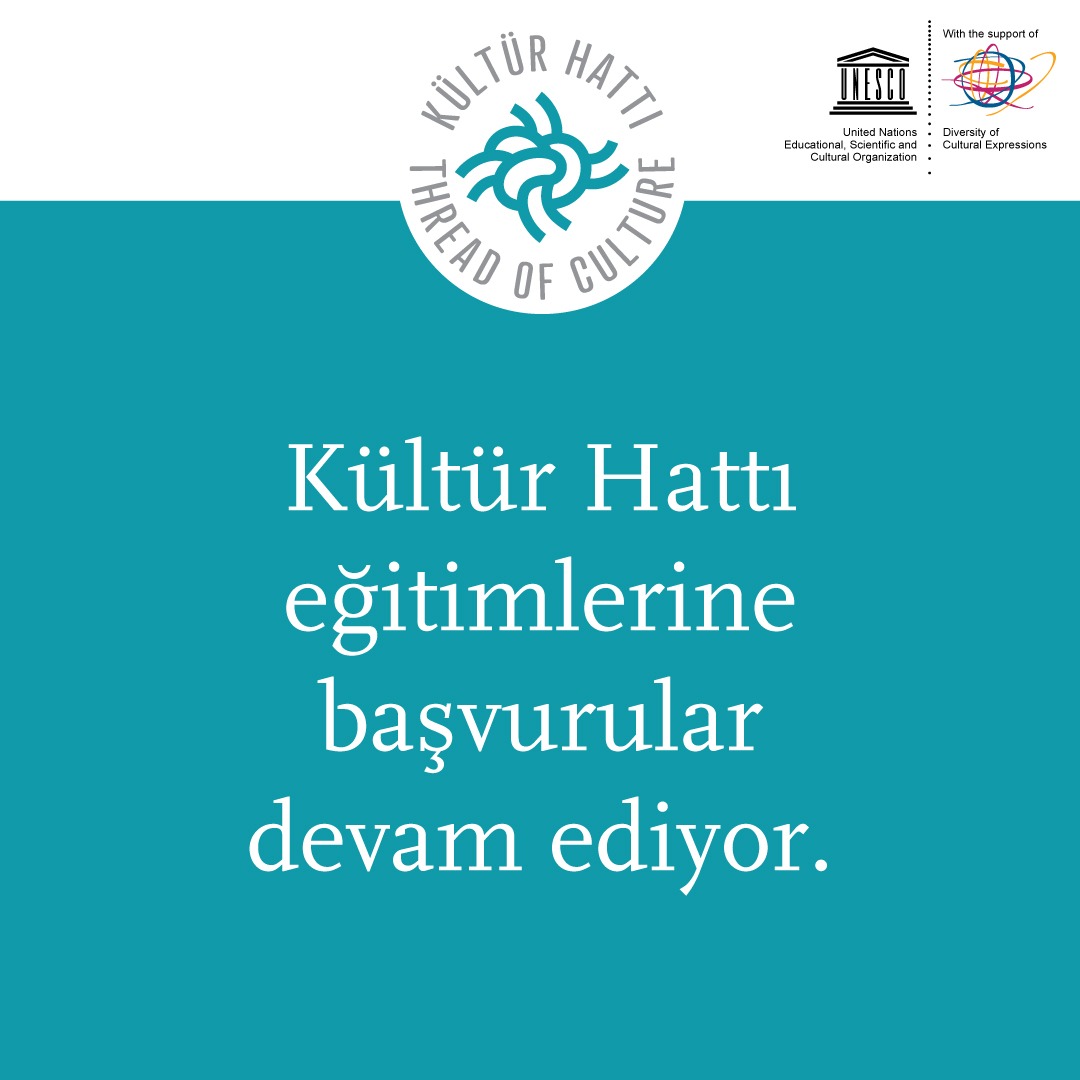 Within the scope of the Culture Line project implemented by the Istanbul Foundation for Culture and Arts (İKSV) in partnership with the Turkish European Foundation (TAV) within the context of the UNESCO 2005 Convention on the Diversity of Cultural Expressions, a series of free training programs will be held in October-November-December. The program, which is open to applications from all over Turkey, focuses on the development of cultural professionals operating in different cities.
Within the scope of the Culture Line project, the open call for a five-day online training program to be held three times in October-November-December for participants from different regions was announced on the project's website (www.kulturhatti.org). The training programs aim to increase the knowledge, skills and competencies of cultural professionals in the field of cultural policy and management, and to develop an effective communication network between experts from different cities. General information about the trainings, application requirements and application form can be accessed via the open call text: http://www.kulturhatti.org/announcement/13.
Applications for the trainings, which can be attended by official institutions, non-governmental organizations and private sector employees working in the field of culture and arts from all cities of Turkey, as well as independent cultural professionals and academicians working on culture and arts, will continue until August 30, 2021, 23:59. At the end of the process, the people to be determined by the selection committee will be entitled to participate in the trainings. Participants will be announced on Monday, September 27, 2021 on the Culture Line website.
You can follow the news and developments regarding the Culture Line project at www.kulturhatti.org. The website, which was brought to life within the scope of the project, will also function as an online capacity-strengthening tool for cultural professionals from Turkey, with audio-visual content and publications. In the future, articles on cultural policies and management, researches and bulletins on the cultural policy agenda will be featured on the site, and there will also be a series of short videos shot specifically for the project, each of which will feature the narratives of experts from the field.
On the website, you can also view the summary of the needs analysis, which was carried out to understand the needs of those working in the field of culture and arts in the period of December 2020 – January 2021, with the participation of 446 arts and culture institutions and cultural professionals from 68 provinces of Turkey: