Image
"We Talk About Combating Violence: Legal Support, Counseling and Shelter Services"-Anjelik Kelavgil, Aslı Arıhan Koçak, Leyla Soydinç, Nihan Damarlı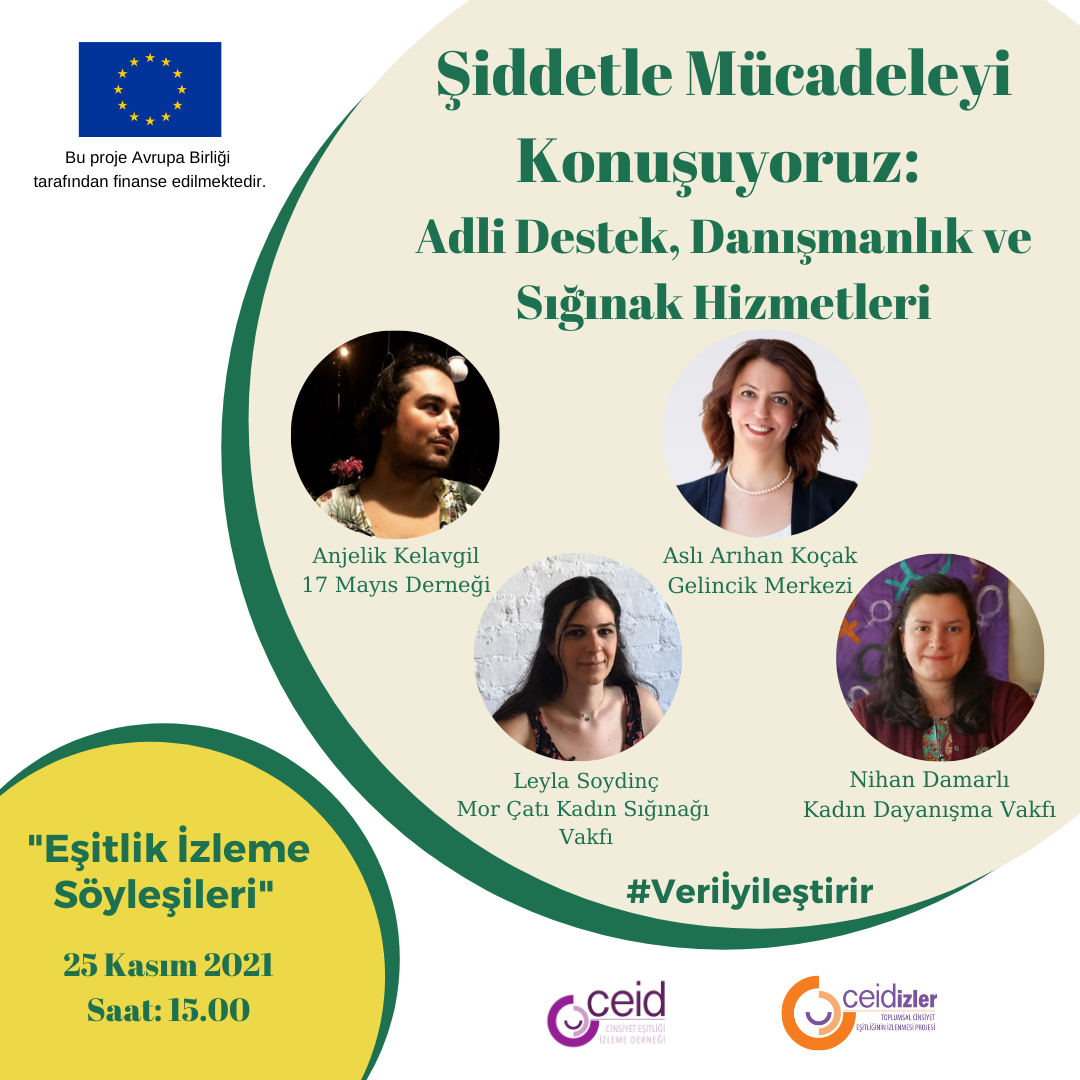 As part of the CEIDzler Project financed by the European Union, we continue our "Equality Monitoring Interviews" webinar series. We will meet with Anjelik Kelavgil, Aslı Arıhan Koçak, Leyla Soydinç and Nihan Damarlı in our webinar, which will start on Thursday, November 25, 2021, at 15.00, and talk about legal support, counseling, and shelter services in the fight against violence. You can click the link below to register for our event.
To register, please  click and fill out the form.
For your questions, you can send an e-mail to [email protected].  The information required for participation in the webinar will be sent to the e-mail address you specify during registration a few hours before the webinar starts. Our event will also be broadcast live on our Facebook page. The webinar recording will be shared on our Youtube channel in the coming days.